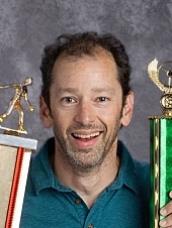 Phone:
Email:
Degrees and Certifications:
Mr.

Ian Camp

Mr. Camp is a graduate of Sunset High (though his wife went to Wilson). Before teaching, he founded Stoneworks Climbing Gym in 1993 and worked for 10 years as a copywriter at a Portland ad agency. In idle moments, he dreams of strumming a guitar in a western swing band.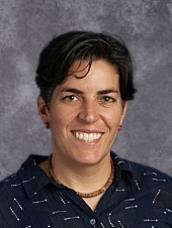 Phone:
Email:
Degrees and Certifications:
Ms.

Diana Collins

Ms. Collins received her Bachelor in Communication at Cal-Poly San Luis Obispo, Communication and Master's in Curriculum & Instruction from Portland State University. She is passionate about traveling; her most memorable experiences are in Spain and volunteering in Kenya with Habitat for Humanity. Her favorite place on Earth is the San Juan Islands. She loves paddle-boarding and biking, and camping feeds her soul. She believes teaching at Gray is the best job ever! And, as a former soccer coach and player, she roots for the Portland Thorns and Timbers!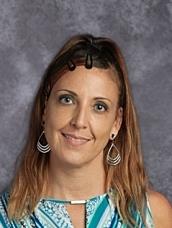 Phone:
Email:
Degrees and Certifications:
Mrs.

Stephanie Cranley

Mrs. Cranley joined the RGMS staff starting in the 2019-20 school year.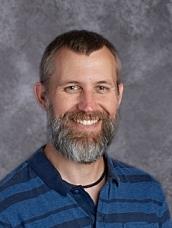 Phone:
Email:
Degrees and Certifications:
Mr.

Ryan Hook

Mr. Hook teaches 7th and 8th grade integrated science. "I love helping students build things and solve problems," he says enthusiastically. A graduate of both U of O and OSU, Mr. Hook is an unabashed platypus (an egg-laying mammal). In his free time, he enjoys camping, fly fishing for steelhead, hanging out with his kids, and biking uphill to work.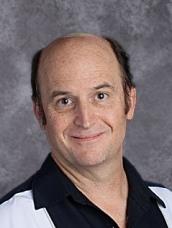 Phone:
Email:
Degrees and Certifications:
Mr.

Jason Horvat

Mr. Horvat grew up in a part of Texas that was once covered by a warm tropical sea. Fossilized remains of sea creatures that eons ago lived in the sea are common. "One day I found a shell that was made entirely of stone," he recalls. "Later while reading about fossils I learned that Mt. Everest, the highest point on Earth also was once under a sea. It fired my imagination! I looked up into the sky and tried to picture myself standing on the bottom of the sea as the now fossilized sea creatures swam near me."

From that time on he was hooked on science, especially Geology. A dozen years later, Mr. Horvat graduated with a Bachelor's degree in Geological Science from the University of Texas at Arlington. After trying his hand at a few things, he soon found himself managing engineering and construction crews in the early days of the cell phone boom. "It was cool seeing cellular coverage grow where once there was none," he said. "Perhaps it was the same for the people who built the first railroads? Both technologies fundamentally changed the way people live."

After fifteen years in wireless telecom, Mr. Horvat decided it was time for a change. He chose teaching science because he remembered the thrill of finding fossils so many years ago. Mr. Horvat begins his third year at RGMS. He began as an Educational Assistant and transitioned to full time teaching a year later. Prior to RGMS, Mr. Horvat taught for three years at the middle school level and four years at the University of North Texas.

Outside of school, Mr. Horvat enjoys water activities and spending time with his family.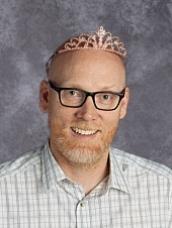 Phone:
Email:
Degrees and Certifications:
Mr.

Nick Kapranos

Mr. Kapranos teaches Social Studies 7. He earned a BA from the University of Notre Dame and MAT from the University of Portland.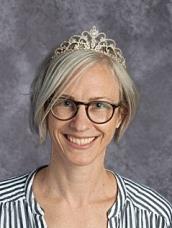 Phone:
Email:
Degrees and Certifications:
Mrs.

Lisa Lammert

I teach 5 sections of 6th grade math and am the RGMS staff development teacher leader. I love teaching math! I strive to support students to not just learn concepts, but also to develop confidence in their skills, to take risks, and to be proud of their growth as individuals.

I have a B.S. in Human Nutrition from University of Illinois and minors in Chemistry and French. I started teaching in inner-city Houston, TX as a Teach for America corps member in 2002. I moved to Portland in 2004, where I met my fabulous husband. I have since earned a Masters Degree in Curriculum and Instruction with a focus in Teacher Leadership.

I look forward to another great year with the amazing staff, students, and families at RGMS!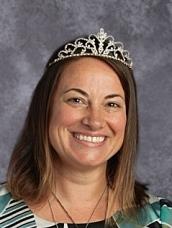 Phone:
Email:
Degrees and Certifications:
Ms.

Michelle Lefevre

Ms. Lefevre teaches 6th, 7th and 8th grade Health. She incorporates real-world concepts, cultural relevance, humor, creative projects, and technology to engage students. The theme for Ms. Lefevre's classroom is the 17 UN Global Goals for Sustainability and how might we professionally need to use math in order to address issues around these important goals. These goals include life on land and below water, to innovation and infrastructure, sustainable cities, quality education, reduced inequalities, renewable energy, responsible consumption, ending poverty and hunger, and economic growth.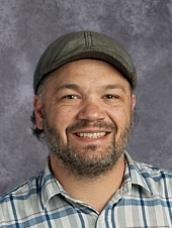 Phone:
Email:
Degrees and Certifications:
Mr.

CJ Mead

Greetings! After working for youth development programs in schools for over ten years, I joined Robert Gray in 2013 teaching Social Studies. I have a Bachelors in History from Portland State University and a Master of Arts in Teaching from Lewis and Clark. I enjoy spending my free time traveling (Thailand, Costa Rica, Belize, and numerous National Parks in the US), playing the guitar and mandolin, seeing live music, hiking with my 13 year old Blue Heeler dog, and watching Blazers, Timbers, and Chicago Cubs games. I love teaching Social Studies here at Robert Gray. It is my most favorite thing in the world, and am so excited for this school year!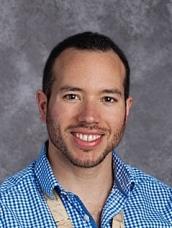 Phone:
Email:
Degrees and Certifications:
Mr.

Ian McMaster

Mr. McMaster is a passionate educator with endorsements in English and Social Studies. He received a Bachelor of Arts in History and Religious Studies, as well as a Masters in Secondary Education, from the University of New Mexico. After three successful years of teaching high school in Albuquerque, Mr. McMaster relocated to Portland in light of his wife's career with Intel. Originally from New York, Mr. McMaster is enjoying the Northwest, and all it has to offer. He has played hockey since he was four, and also enjoys backpacking, hiking, and reading.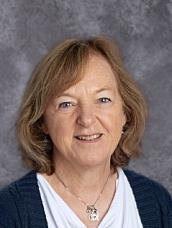 Phone:
Email:
Degrees and Certifications:
Mrs.

Janet Michael

Mrs. Michael has a BA in Spanish and Education from Cedar Crest College in Pennsylvania as well as an English Language Learner Certification from Portland State University. She enjoys spending time with her family and her 16 chickens. Mrs. Michael's family includes her husband, Elliot and five children. Running, cross-country skiing and quiet reading fill her free time. Traveling to see her two grandchildren and two adult children is a priority for Mrs. Michael as well as visiting family in New York, Virginia and California. She teaches language arts to 6th graders at RGMS.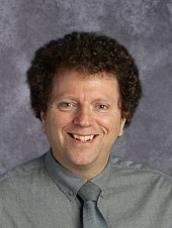 Phone:
Email:
Degrees and Certifications:
Mr.

Sean Nowland

I cut my teeth as a student teacher at Robert Gray and taught my first year at ACCESS Academy. I graduated from PSU with a BA in Chinese and received an MAT from Concordia University.

I spent most of my adult life as a professional musician, and therefore as a painter and construction worker. I am a martial arts instructor; I have a black belt in Chinese kungfu and a yellow belt in Braziliian jiujitsu. I plan to incorporate as much filmmaking, music production, and art as possible into the curriculum. I love to ride my bike up Mount Tabor and I have a big fat fluffy orange cat named Summie Bear.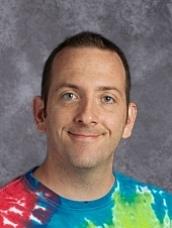 Phone:
Email:
Degrees and Certifications:
Mr.

Philip Rafferty

I have a BA in Literature from St. Francis College (in Brooklyn) and MA in Literature from Brooklyn College. After spending time as a teacher in NYC and Brooklyn, my wife and I moved to Oregon (her home state) to get married. I fell in love with Oregon and can't imagine living anywhere else. I also have an M.Ed from the University of Oregon in teaching and curriculum development. For the last four years, I taught high school ELA and SS in PPS. I love Portland and PPS and couldn't be more excited about joining the RG community.

I am an avid reader and am rarely seen without a book. My summer was spent devouring Ursula Le Guin's Earthsea sextet. There is nothing more exciting to me than talking books and I am always looking for a lead on my next read or ready to suggest a book. I love to run, spend time with my wife and enthusiastic two-year-old, and never tire of exploring new places in Oregon. One of my all-time favorite experiences was the three weeks my wife, daughter, and I got to spend staying at the Shakespeare and Company bookstore in Paris. It was as magical as it sounds.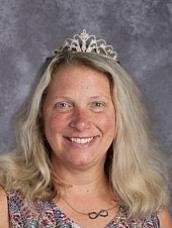 Phone:
Email:
Degrees and Certifications:
Mrs.

Tanya Spring

I am a 7th and 8th grade math teacher at Robert Gray the co-facilitator for TAG with Mr. Peter Timmons. My bachelor's degree is in education and master's degree is in administrative policies. I live in Fairview, Oregon with my three beautiful children.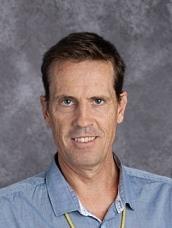 Phone:
Email:
Degrees and Certifications:
Mr.

Peter Timmons

I received my Bachelor's degree in Business from Western Oregon University and my Master's of Arts in Teaching degree from Willamette University. I am a co-facilitator for TAG with Ms. Spring. I strive to support all students; not just in learning concepts, but also in developing confidence in their skills, taking risks, and to be proud of their growth as individuals. My wife and I have three wonderful children who are involved in music, art and sports. We are passionate about traveling and have taken trips to Italy, Switzerland, and Norway. I believe that the students, parents and teachers in the Gray community are incredible.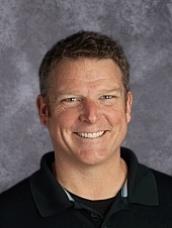 Phone:
Email:
Degrees and Certifications:
Mr.

David Wages

David Wages has taught in elementary, middle school language arts, math and science, and high school math and science. He brings this experience into his science classroom teaching across the science curriculum with strong writing and math elements.

David and his wife, Melissa, moved from So. Cal., to Alaska for an adventure and enjoyed the subsistence lifestyle for 13 years. They then moved to Portland, so Melissa could specialize in Pediatric Dentistry and they fell in love with our SW communities and Robert Gray. Their two children attended Robert Gray and are thrilled with Wilson for high school.

Mr. Wages is currently engaged in a doctoral program focused on teacher development and very much enjoys working with student teachers as they develop toward excellence.