The AVID Elective

In Fall 2016, RGMS started the first AVID Elective class for select 7th graders who applied in the spring. The teacher is Ms. Collins, who was the science and/or math teacher for many of these students in grade 6. The outline for the first semester is:

Media Mondays

Songs, Videos, Short Stories, Short Films

Quick Writes

Public Speaking

Graphic Organizers

TRFs

Planner Organization

Twitter Feedback

Thinking Tuesdays

Ice Breakers with Tutors

IQ Challenge

Tutorial

Workday Wednesdays

Project Development & Management

Instructional Strategies

Thinking Thursdays

Ice Breakers with Tutors

IQ Challenge

Tutorial

Focus Fridays

FUN Friday Activities

Grade Reflections

Field Trips

Study Sessions

Conferencing

Calendars

Binder Checks

Binder Organization and Hospital Repairs

Tutorial Reflections

Goal Setting
My AVID Binder
Use in ALL CORE CLASSES


Required Contents: (assembled in this order before the first day of school)

3-ring binder-- 3" with inside pockets
Zipper pouch with 2 or more pens, (some erasable) & 2 or more pencils (sharpened), & a handheld pencil sharpener with lid
Notebook paper, college ruled, part of a pack (store the rest)
Student Handbook & Calendar (available at fall registration & in the main office)
6 colored tab subject dividers to separate class sections, labeled with class names
AVID Certification

The 2017-18 AVID CCI Form for Robert Gray Middle School has been approved by AVID Center.

RECOMMENDED CERTIFICATION LEVEL: All Domains are rated "Meets AVID Implementation Expectations" or higher.

RECOMMENDATIONS: During AVID Summer Institute, the team attending from Robert Gray will have time to work together to plan some of the AVID strategies that will support implementation during the 2018-19 school year. Robert Gray is encouraged to continue their professional development efforts to strengthen AVID implementation, including staff meetings, PLC times, and in-district AVID professional development workshops. AVID district support staff will be working with all sites to schedule visits at least once a month to support the work happening in schools. TOSA's will be expected to participate in AVID Site Team Meetings, at least three times during the school year. They will work with coordinator's to schedule these times. We will also visit AVID Elective classes at least twice during the year. AVID TOSA's will also be available to provide professional development on AVID strategies. Please consider other ways in which we can best support the work at your site.

COMMENDATIONS: The staff at Robert Gray have moved to schoolwide implementation of several AVID instructional strategies. The AVID Elective class is well-planned, including the use of binders and binder checks, students working collaboratively with clear learning targets/essential question, and tutors supporting students. College going culture is evident throughout the school. Robert Gray has personalized their student planners which are used consistently in all grades. There is also a big emphasis on the transition from middle school to high school.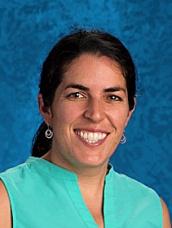 Phone:
Email:
Degrees and Certifications:
Ms.

Diana Collins

Ms. Collins received her Bachelor in Communication at Cal-Poly San Luis Obispo and a Master's in Curriculum & Instruction from Portland State University. She is passionate about traveling; her most memorable experiences are in Spain and volunteering in Kenya with Habitat for Humanity. Her favorite place on Earth is the San Juan Islands. She loves paddle-boarding and biking, and camping feeds her soul. She believes teaching at Robert Gray is the best job ever! And, as a former soccer coach and player, she roots for the Portland Thorns and Timbers!