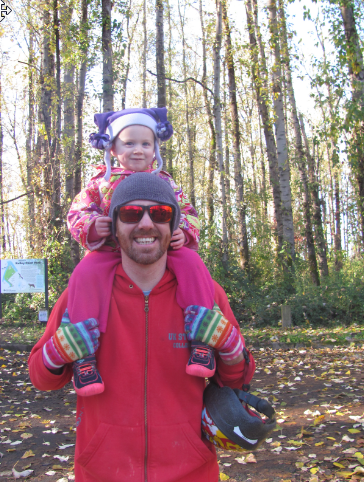 Phone: (503) 916-5737 x76036
Email:
Degrees and Certifications:
B.A. History- Occidental College, M.A.T. - Lewis and Clark
Chris Snyderbrown

Hello, I am Christopher Snyderbrown, MLC's high school Social Studies and Health teacher.

The courses I teach vary slightly year to year. I craft my courses to teach my students typical social studies and health skills, with the intention that these skills will serve students beyond high school. I teach with the belief that study of history is not an exercise in trivia but an avenue to empower people to positively impact their communities and futures. Through the Courageous Conversations, Professional Development work the staff does at MLC (and across the district) I have been working to continually improve my practice. Most fundamentally this means I work to continuously analyze the influence of societal structures, such as racism, in my teaching habits and curriculum. And then, to improve them so as to be a more effective teacher for all my students.

Feel free to contact me with any questions. I am most easily reached via email at csnyder1@pps.net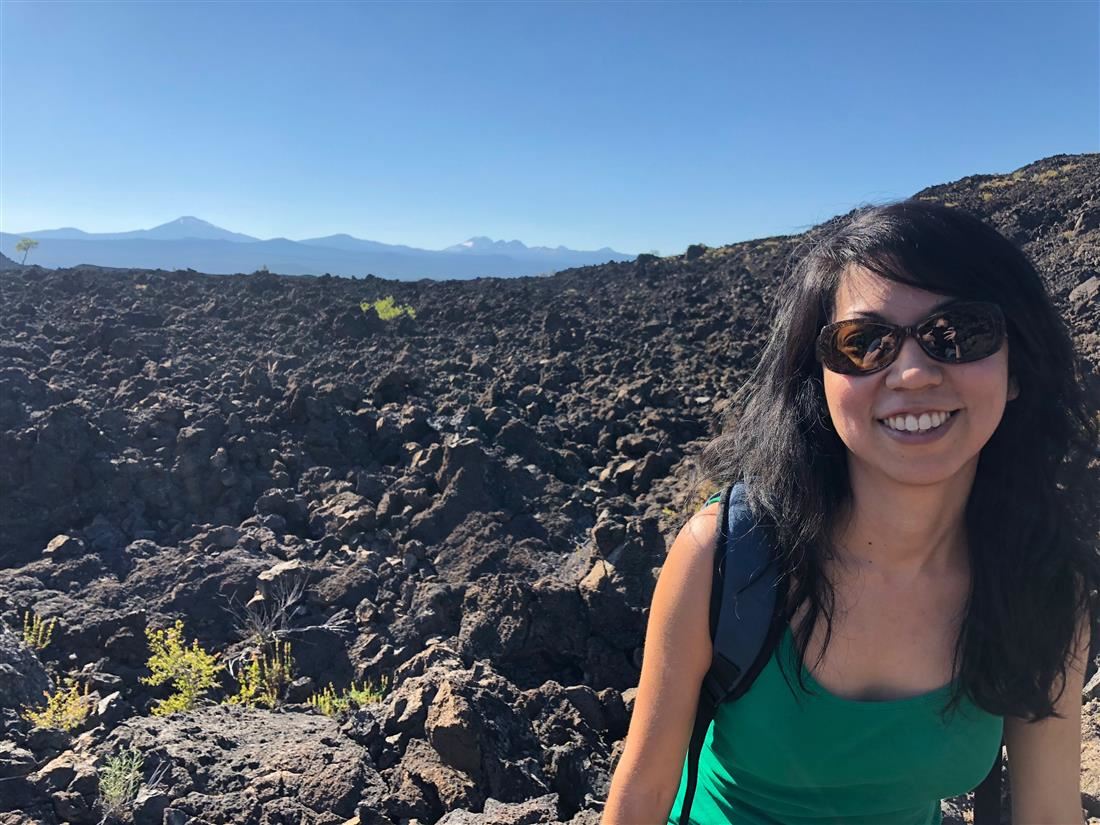 Phone: (503) 916-5737 x76054
Email:
Degrees and Certifications:
Cristina Sauceda

The 2020-2021 school year will be my sixth year at MLC. I am currently teaching Physics, Chemistry, and Earth and Space Science.

I obtained a Bachelor's degree in Biology and a Master's degree in Education from Portland State University in 2012 and 2015, respectively. While attending school, I was a special education assistant for the David Douglas School District and a volunteer tutor for the Portland Youth Builders GED program. My student teaching was at Madison High School and Mount Tabor Middle School, where I taught Biology and Physical Science classes. During this time, I have met some amazing young people who have taught me to look beyond my own experiences and assumptions in many ways.

I believe that education is about growing as a whole person - mentally, emotionally, socially, and spiritually. As such, my passion as a teacher is in getting to know my students and making an authentic connection with them. Each student I have ever met has delightful facets about them, and I love discovering who they are as a person! My utimate goal as a teacher is to inspire curiosity, deep thinking, and an unquenchable thirst for learning. I strive to be responsive to the needs of all my students so they can exceed in their learning and in life.

In my spare time, I love to knit, read, and drink hot tea. I also enjoy science fiction and fantasy-themed shows and movies. I am currently watching the entire Star Trek: Next Generation series for the first time and am enjoying it enormously. If you need to contact me, the best way to reach me is via e-mail. Don't hesitate to reach out if you have questions or concerns.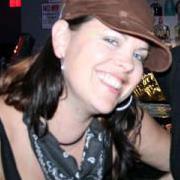 Phone: (503) 916-5737 x76016
Email:
Degrees and Certifications:
Karen Khalsa

Hello, my name is

Karen

Khalsa

. I earned a Bachelors of Arts in Sculpture and Spanish and a Masters of Education from Portland State University in the Bilingual Teacher Pathways program. This is my third year teaching Spanish and Fine arts at MLC, and my 8th year teaching in general. I have taught age groups from elementary to adult and in a variety of environments and cultures. I strive to create courses that are active, creative, hands-on and relate-able to high school students.

My hope is to give them skills they can use immediately in school and the real world. I believe positive, strong relationships are fundamental to the learning/development process and I work hard to create good connections with my students.

My personal hobbies are painting and sculpture, Latin dance, archery, hiking and pretty much anything outdoor related.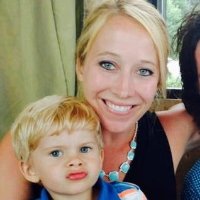 Phone: (503) 916-5737 x76033
Email:
Degrees and Certifications:
Elizabeth Buelow

Greetings! My name is Liz

Buelow

, and I am thrilled to be teaching here at MLC as one of the two Language Arts Teachers. In addition to blended Junior/Senior English, I also teach College Writing, Film, and Journalism.

This is my first year at MLC and my seventh year as a teacher. Previously, I taught at Connections Academy and Benson High School. I have a Master of Education and a Master of Writing, both from Portland State University. I am originally from Wisconsin, so my Bachelor's degree is from the University of Wisconsin-Eau Claire (waayy up north). In addition to teaching, I also coach volleyball and do a bit of freelance journalism. I have a 4-year-old son who takes up most of my grading time, and a 6-year-old dog who takes up the rest of it.

I am so honored and excited to be a part of MLC's vibrant family and community. I strive to infuse values of compassion and critical thinking into my lessons and into my teaching. Please feel free to reach out to me anytime.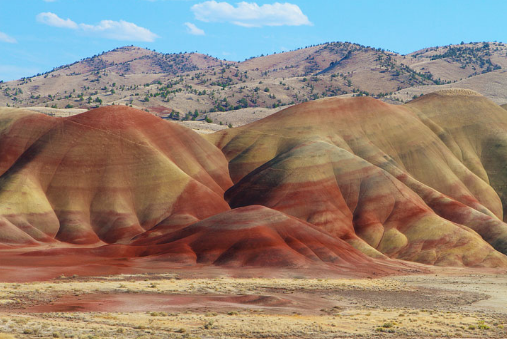 Phone: (503) 916-5737 x76018
Email:
Degrees and Certifications:
Marta Berg

What an inspiration to teach Science and Health to MLC high school students. Thank you for sending your students to us! My classes are lab-based and always as hands-on as possible. Also, we often read non-fiction texts to support the curriculum ('The Omnivore's Dilemma' and 'A Short History of Nearly Everything' are a few examples). Students need a total of 3.0 science and 1.0 Health credits throughout their time in high school (each trimester class = 0.5 credits). I am teaching half-time in the morning this year and will be offering the following courses:

Environmental Science: Field Ecology

Environmental Science: The Earth Inside/Out

Wellness

Foundations in Chemistry

Metro

It's an honor to teach this wonderful group of students! Please feel free to contact me anytime regarding Science, Health, Metro, or the Freshman class (I am ones of the class advisors together with Karen and Erewyn). The best way to reach me is by email or by phone.
Phone:
Email:
Degrees and Certifications:
Sharon Forrest

My first teaching experiences include working as an English Conversation teacher in Japan and Hawaii, as well as working as a snowboard instructor at Timberline Lodge. I've been working in education for Portland Public Schools since 1998 and my first experiences include three years as a para-educator at George Middle School and three years at Madison High School. I also substitute taught for 2 years, teaching primarily in North and North East Portland. I have been working as a special education teacher for 5 years working—teaching one year at Lane Middle School and four years at Leadership Entrepreneurial Public Charter High School. This is my first year at Metropolitan Learning Center and I am so excited to be here as I love the alternative school environment, as well as high school students. I currently work as a Special Education Case Manager and Study Skills Teacher at the High School level—teaching two Study Skills classes and one Virtual Scholars credit recovery class.


As a Study Skills teacher, I try to provide an environment that is respectful to students, honoring different personalities, backgrounds, cultures, and learning styles. I also try to provide a quiet and structured space so students have the ability to focus on their own thinking, learning goals and academic tasks. I teach study strategies that include time management, organization, communication, self-advocacy, and assignment planning and completion, as well as strategies to support academic IEP goals. I believe that all students have the ability to succeed and I look forward to supporting students in achieving their goals.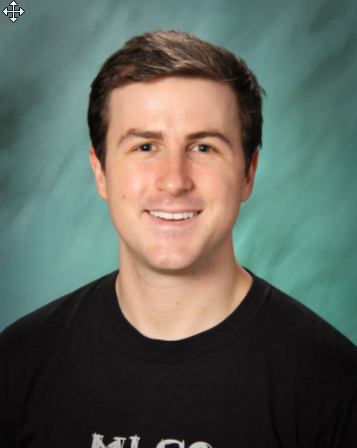 Phone: 503-916-5737 x 76035
Email:
Degrees and Certifications:
Tom Schnebeck

I'm the son of two lifelong educators who instilled a love for knowledge, truth, and compassion. I grew up in the California desert where I passed the time by devouring books and games, playing tennis, and building computers that sort of worked. After learning math from a teacher named Fred Meyer, I graduated high school and attended UCLA with my best friend and tennis doubles partner.

College gave me the freedom to explore my various interests such as neuroscience and German before I dedicated myself to a degree in Art History with a focus on contemporary and East Asian art. On a routine research assignment to the LA County Museum of Art, I wandered into a sunlit room featuring a work by glass art pioneer Harvey Littleton. Glass became the intersection of art, science, and math that I had been looking for and would later become my primary passion.

I moved to Venice Beach after graduation and worked at an art gallery in Hollywood where I had the opportunity to share my love of art with our guests. The education aspect of the gallery pushed me further toward the idea of education as a career and in the summer of 2011 I returned to the desert to student teach with my high school art history teacher, Sean Burnham. I also began blowing glass on my 23rd birthday.

A few months after finishing my teaching program, my best friend suggested that I visit Portland, Oregon rather than ever consider returning to LA. I fell in love with the pace of life here as well as the proximity of nature. The fact that the Pacific Northwest is now a global hub for glass art helped as well. During my visit I landed a spot on NWRESD's substitute list and moved up one month later.

Currently, I aim to offer students new ways to look at and feel about math through the integration of art and science. I feel that learning is a lifelong journey, that knowledge contains intrinsic value, and that the pursuit of education in all of its forms is fundamental to our lives.

Teaching Experience : I began working for PPS in February 2014 for Portland Evening Scholars @ Benson. One week later I interviewed for the 9x12 math opening at MLC and I'm very happy to be a part of our learning community!