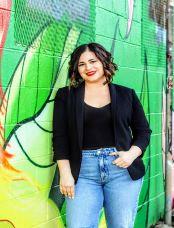 Phone: 971-940-4827 Call/Text
Email:
Degrees and Certifications:
LCSW, LSSW
Michelle Hardaway (She/Her)

School Social Worker

Michelle provides school-wide social work services. She is available for short-term/periodic clinical interventions for students. Students can be referred to ongoing mental health and/or Substance Use services with our onsite therapists or to an outside provider. Michelle works to connect students and families to culturally specific community services, housing resources, food, and utility assistance. In addition, Michelle oversees our Caring Closet, providing students with emergency food, clothing, hygiene items, and school supplies. She coordinates suicide prevention and intervention supports, and completes crisis interventions, including suicide screenings. If you are interested in getting connected, please email, call or text to schedule a meeting.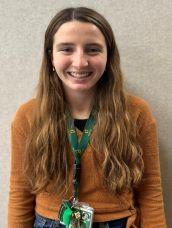 Phone: 503-916-5120 x75026
Email:
Degrees and Certifications:
BSN, RN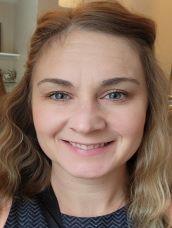 Phone:
Email:
Degrees and Certifications:
LCSW, CADC III
Emma Sohriakoff (She/Her)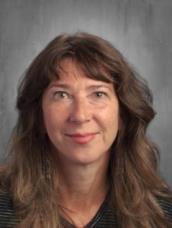 Phone: 503-310-9951
Email:
Degrees and Certifications:
MA, LPC, Certified Clinical Anxiety Treatment Professional
Julie Glover-Walsh (She/Her)

Child and Family Therapist

Multnomah County School-Based Mental Health

Talk to your school counselor about a referral

Office Hours: Monday through Thursday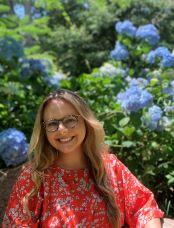 Phone: 503-487-2171
Email:
Degrees and Certifications:
MSW, LCSW, MPH
Mary Bills (She/Her)

Licensed Clinical Social Worker

Lifestance Health, Inc.

Talk to your school counselor to be referred. Parent or guardian can use the School Based Program Referral Form.

Individaul therapy utilizing dialectical behavioral therapy and skills training to help clients struggling with depression, anxiety, trauma and mood instability.
Phone: 971-413-5563
Email:
Degrees and Certifications:
QMHP
Jackson Gambee (He/Him)

Child and Family - School Based Behavioral Health

NARA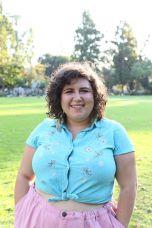 Phone:  rgelfand@voaor.org
Email:
Degrees and Certifications:
Rose Gelfand (They/She)

Confidential Advocate

Did you know as a Cleveland student you have access to completely confidential relationship support? Confidential advocate Rose (they/she) holds office hours in room 237 every Tuesday and Thursday from Lunch-4pm. Confidential advocates support students navigating questions and needs around relationship safety, communication, boundaries, sexual and dating violence, coercion, stalking, harassment and more. We are here to listen, to help you process, explore your options, and understand your rights under Title IX and beyond. We can also make connections or referrals to school support, legal resources, housing, emotional/healthcare providers, as well as accompany you to appointments & meetings at the school level and beyond. We are not mandatory reporters and the privacy of all students who seek our support is protected by law; we can not speak to parents, school staff, etc. unless you explicitly ask us to. We also offer mentorship to youth ambassadors, consultation to adults, and are a free resource for PPS students, parents, and educators to call into classrooms, clubs, and meeting spaces for presentations and workshops!


Cleveland students can call, text or email Rose at any time to make an appointment or receive confidential support remotely (they will respond as soon as possible, usually within 48 hours).

You can also get connected to a member of our advocate team through texting or calling the PPS confidential hotline at 503-809-4357.