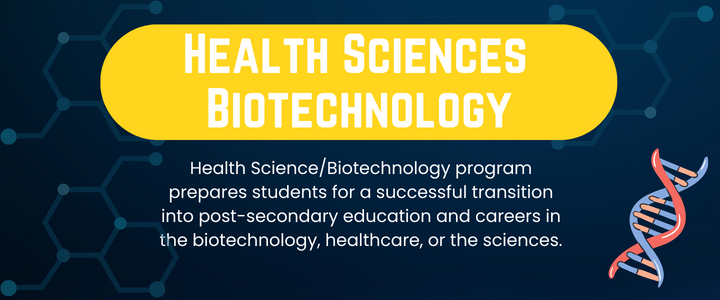 Program Course Requirements

Classes and Credits:

Four credits in math, including Pre-calculus or Calculus

Six credits in science:

Physics

Chemistry

Biology

Principles of Biomedical Science

Anatomy and Physiology

Research & Medicine

Participation in OnTrack OHUS! Activities include:

Site visits and career sampling

Mentorships

Job shadows

Internships

As part of the Middle College, Biotech students are encouraged to take relevant courses (at no cost to students) at Portland Community College.

Recommended Classes:

MP111 Medical Terminology

MP140 Intro to Health Law and Ethics

BI101 Biology I

BI112 Cell Biology for Health Occupations

CH 221 General Chemistry I

HE242 Stress and Human Health

MTH 111 Precalculus I

MTH 112 Precalculus II

MTH 251 Calculus I

MTH 252 Calculus II
Career and Technical Education Equal Opportunity Statement

PPS promotes equal opportunity for all individuals without regard to age, color, disability, marital status, national origin, race, religion, career, sex, gender identity, sexual orientation, or veteran status. All course offerings are available to students and a lack of English language skills will not be a barrier to admission and participation in any CTE program.