McDaniel College and Career Center
Welcome to the McDaniel College & Career Center

Would you like to begin planning for your future? Explore careers? Need help applying for a job or internship? Need help with writing your resume or completing your CRLE? The MHS Career Coordinator, Erica Spencer, can help! You can contact Mrs. Spencer via email at espencer@pps.net or click here to schedule a meeting.
McDaniel College and Career Center & CRLEs

What is a CRLE?

Career-Related Learning Experiences (CRLEs) are structured educational experiences that connect learning to the world beyond the classroom. PPS requires students to write reflections about two CRLEs but most students complete many throughout their four years of high school. Some CRLEs happen at school and are arranged by your teacher. If you are in a Career Tech Class (CTE), most field trips you go on will also count as a CRLE.

Some CRLE examples are:

Career day

Internship

Job Shadow

Career Fair

Mock Interview

Guest Speaker

Attending a job preparation workshop

Volunteer Service

Worksite Company Tours

How do you complete a CRLE?

Click here to go directly to the new CRLE Reflection form: 2021-22 MHS CRLE Form or bit.ly/CRLE2122 (You will only be contacted if your CRLE does not pass).
What do I need to complete to graduate?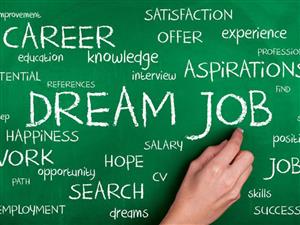 Erica Spencer

Career Coordinator

McDaniel High School

2735 NE 82nd Ave.

Portland OR 97220

Office: 503-916-5220 x81227

Cell: 503-318-9429

Esthera Magda

College Coordinator

McDaniel High School

2735 NE 82nd Ave.

Portland OR 97220

Office: 503-916-5220 x81211