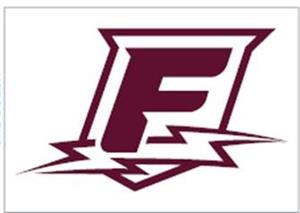 Franklin Families:
In two weeks we as a school have an opportunity to grow; that opportunity is Family-Student-Teacher conferences. Family-Student-Teacher conferences are a vital part of the educational triangle as teachers, families, and school supports (admin, counselors, and partners) collaborate and connect for the benefit for our students. Research shows that students do better in school when families get involved. Attending Family-Student-Teacher conferences is one way to be involved and help your child succeed.
A Family-Student-Teacher conference is a great opportunity to:
discuss your child's progress

share your child's strengths and needs

work with the teacher to help your child do well in school

Identify other systems of support
Additionally we encourage you to also bring your student. Who better than the student to share their experience and hear about their successes and opportunities for growth. This format helps the student take ownership of their educational experience as well.
While we are aware that not everyone may be able to attend conferences; we highly recommend that you reach out to your student's teachers via email or phone should you have questions comments or concerns about your student's progress.
As a school we are better together and we look forward to working with you next week.
Franklin Athletics
There are so many positives to share regarding Franklin athletics…
Franklin wins its 1st state boys cross country championship
Behind a 1-2 finish from Aidan Palmer and Charlie Robertson, the Franklin boys cross country team won the Class 6A state championship at Lane Community College in Eugene. It was a historic weekend as it was the first state title in program history, Franklin's first state championship in any sport since 1959, and the first title for a PIL team in boys cross country since 1983.
The Franklin girls cross country also placed 7th in the state with 7th Kaiya Robertson finishing 7th and Autumn Ost finishing 8th overall.
Franklin Men's Soccer wins OSAA State with a 2-1 win in overtime defeating Summit.

Phase 1 of the softball field has just been completed. The district will continue working to complete the field with hopes of a few softball games truly being played "at home" this season. We are excited for this opportunity.
Represent Franklin High School at the Rose Festival!
Information Meeting: Wednesday 11/20, 2:25 (during tutorial) in Alumni Room across from Main Office
Why Should You Apply?
COMMUNITY HISTORY
- The Rose Festival Court has been an exceptional opportunity for young women in the Portland area for over 100 years.
$3,500 SCHOLARSHIP
- Every elected Court Member will receive a $3,500 scholarship towards higher education.
MENTORSHIP
- Mentorship with a select Unitus mentor.
- Job shadow opportunities.
- Networking with business and civic leaders around the region.
PARADES, FIREWORKS, FRIENDSHIPS and ADVENTURES!
- Once in a lifetime opportunities and experiences around our region and communities with 14 new sisters.
Franklin STRONG,
Chris Frazier,
Principal