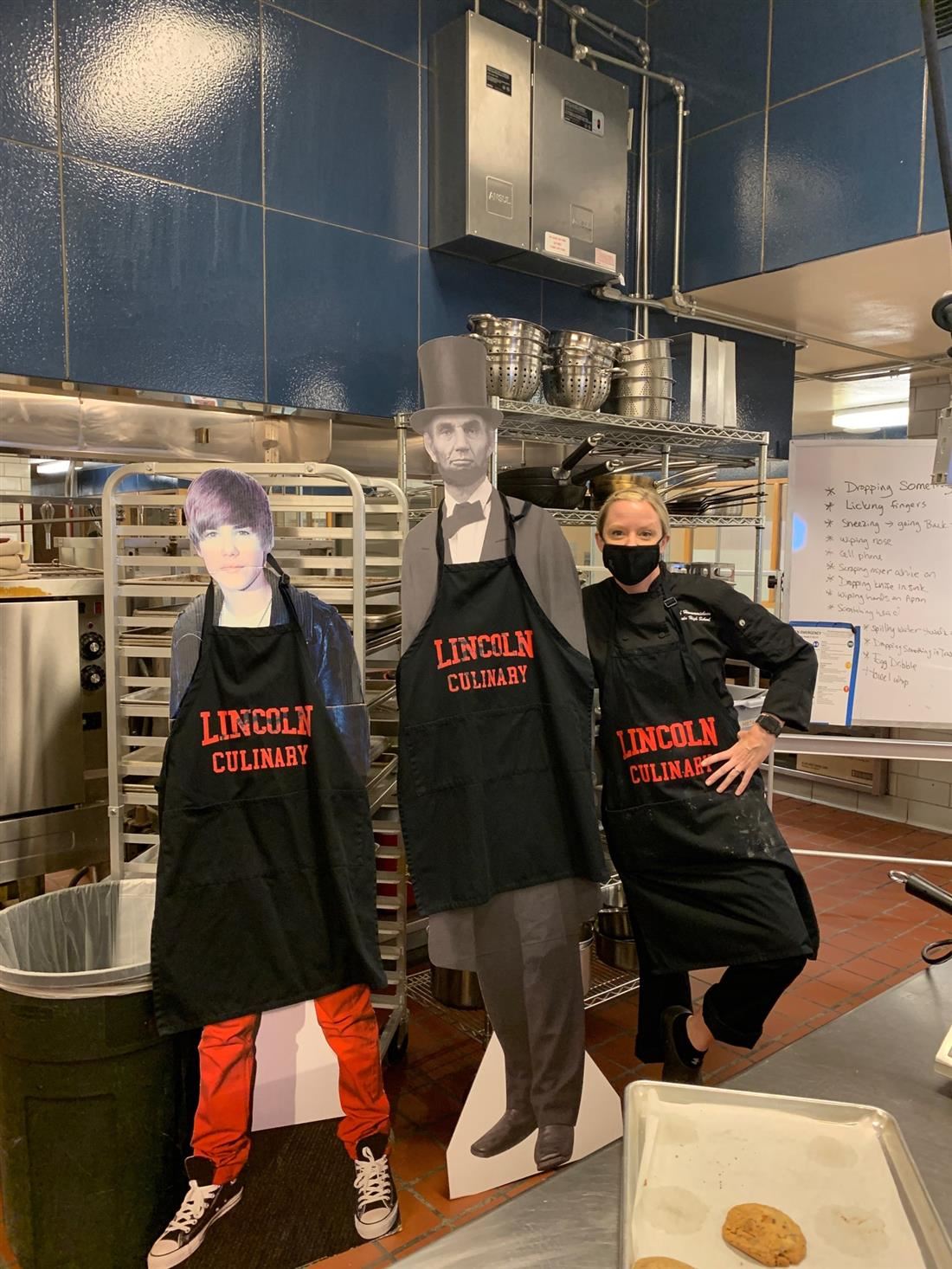 Phone:
Email:
Degrees and Certifications:
Hammericksen, Melanie

Melanie joins us with 13 years' experience teaching professional Culinary Arts as well as Baking and Pastry. She grew up in Medford, Oregon, and comes from a large family of 8 kids. This helped polish her skills in patience and flexibility. She graduated from North Medford High School and was very involved in their Culinary Arts program, while working for caterers and in restaurants throughout the Rogue valley.

In 2003, she moved to Portland to attend Western Culinary Institute. Upon graduation, Melanie worked at OBA restaurant in the Pearl district as their Pastry Chef for 3 years. The next nine years, Melanie was a Chef Instructor at our neighbors, the Oregon Culinary Institute. During her time there, she taught in both the professional Culinary Arts and the Baking and Pastry Programs. Most recently she taught at Portland's Culinary Workshop.

On the weekends, you can find Melanie hanging out with her fiancé, Travis, and their two Boxers, Lulu and Zeus. She has been busy remodeling and decorating her home, running, and spending as much time as possible with her favorite nuggets (niece and nephew) Brynlee and Carter. Double 8 cattle company, in Montana, has recently asked her advice, and used her talents, to write recipes and take pictures for their website.

Melanie is very excited about making the move to teaching High School Culinary Arts. She is looking forward to getting to know the students and staff, teaching her students new techniques and recipes, and sharing with the students that passion for creating, and trying new things that she herself has always enjoyed.