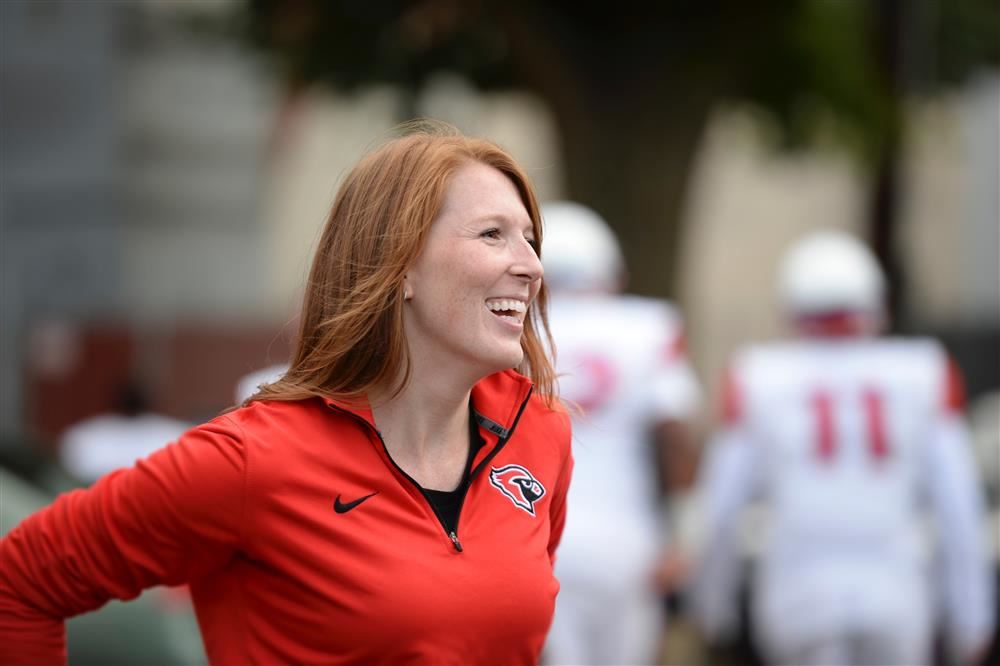 Phone:
Email:
Degrees and Certifications:
Jessica Russell

Jessica Russell, Class of '05 alumna and former basketball player, Russell is Lincoln's Athletic director. She received her undergraduate and graduate degrees from Trinity University in San Antonio, Texas. Teaching appealed to her because she loves helping people learn and grow. Since TU, Jessica has been teaching sixth grade language arts, social studies, and AVID at Sellwood Middle School in SE Portland.

A couple of years into her teaching career she added coaching to her resume. She quickly fell in love with coaching and "it was awesome to see my students succeed outside of the classroom and I was able to form stronger connections with those students and their families." Before long, she was coaching and/or organizing a sport a season. As a former Cardinal, she understands the power of the Lincoln community and cannot wait to work with students and their families to continue the tradition of academic and athletic excellence at Lincoln. Lincoln Athletics was the center of her family's world for years and she looks forward to dedicating herself to it again. When she's not coaching or teaching, she loves trying out new sports or workouts, getting outside, traveling, cooking, reading, golf, and rock climbing.

Her job is to help ensure our students are able to play sports for our school. Along with Wes Warren, assistant AD, she collects and process clearance paperwork, check grades and attendance, and make sure students make it safely to and from athletic contests. If you want to play a sport at Lincoln or if you're running into an issue with your current team, come to room 126 and she will be happy to help!