Counselors
The counseling team serves a student population of about 1700. Students are assigned to counselors alphabetically by last name for continuity over the years and to best serve families. School counselors help with academics, social and emotional needs, personal issues, and planning for the future.

The Counseling Office has an open-door policy for all of our students during the school year. If a parent would like to meet with a counselor an appointment needs to be scheduled. Due to the many changing events that happen during the day counselors are often unable to take parent walk-ins. To set up an appointment, please email your student's counselor directly.

---

Counselor Biographies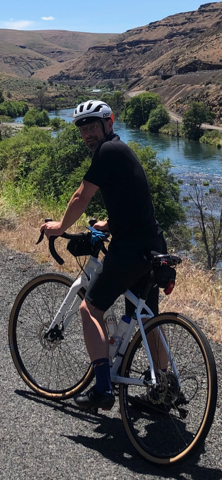 Phone: 503-916-5200 extension 75419
Email:
Degrees and Certifications:
Mr.

Chris LaCarrubba

Chris has been working with students in public schools since 2007. He joins the Lincoln staff after many years at one of New York City's original specialized high schools. In addition to serving as a counselor, he spent time as a community coordinator and coach. Chris then moved to rural New Jersey, where he worked as a district supervisor, overseeing the school counseling department.

Among Chris' professional interests are solution-focused counseling, experiential education, and helping students foster their connection to their community and environment. Chris draws on his own experiences to bolster student resilience and encourage students to take intellectual risks.

Chris developed his fondness for outdoor pursuits on the coast of Maine, where he graduated from George Stevens Academy. Prior to pursuing a more traditional post-secondary education, Chris completed two expeditions with the National Outdoor Leadership School, where he learned the importance of pushing beyond his comfort zone.

After ten years on the East Coast, Chris is happy to be back in Portland. He spends his off time with his family, finding ways to live a low impact life, and pursuing endurance activities that keep him outside.

MA in Educational Leadership, Montclair State University
M.Ed in School Counseling, Lewis & Clark College

BS in Political Science, Portland State University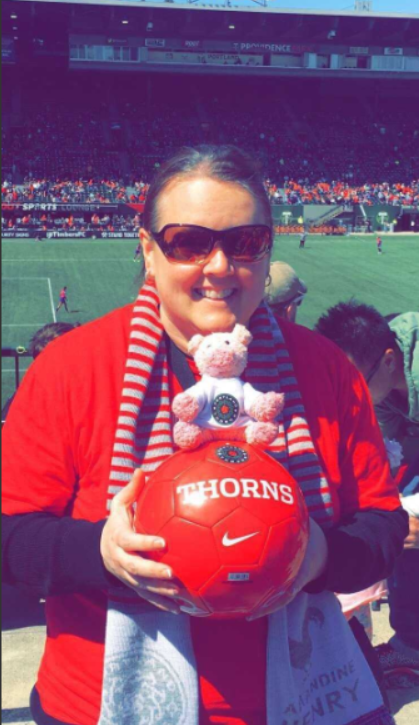 Phone: 503.916.6089
Email:
Degrees and Certifications:
BS in Psychology, Washington State University M.Ed in School Counseling, Lewis & Clark College Trained in: ASIST (suicide prevention) Dialectical Behavior Therapy
Danielle Holloway

I was born in Portland and raised on a carnival. My family owns a traveling carnival so my first jobs were twirling cotton candy and making corn dogs, managing the ski ball game and selling novelties during parades. During college I was a pizza delivery driver and a high school tennis coach.

I completed high school in Vancouver, Washington at Prairie High School. I earned my undergraduate degree at Washington State University (Go Cougs!) and my Master's degree at Lewis and Clark College. I have been a counselor for 16 years and I have worked at all levels, preK – 12. I spent my first year as a counselor in Aberdeen, Washington split between two very different elementary schools. After a year in Aberdeen, I was offered a job in Hawaii! I moved to Hawaii two weeks after that and began working as a middle school counselor on the island of Oahu. I lived and worked in Hawaii for four years and then I decided to move home. Living on an island was great, but nothing beats the Pacific Northwest! When I moved home, I found a job at Franklin High School. This began my career in Portland Public Schools. After two years at Franklin, my position was cut and I was placed at two different schools; Creative Science School and Pioneer. Being half-time at two schools is very hard so after a year of that, I was very happy to be offered a job at Lincoln High School. I have been at Lincoln since August of 2010 and have loved every minute of it.

During my free time, I love going to Portland Thorns and Timbers soccer matches. My favorite Thorns player is Haley Raso and my favorite Timbers player is Vytas. People that I work with call me the "loud and funny" one. I think that comes from being raised on a carnival. I also like going to concerts and watching Broadway plays. My favorite play of all time is "Mama Mia." Overall, I'm just a fun counselor who likes to advocate for every student on my caseload so that they have all the opportunities to become their best selves.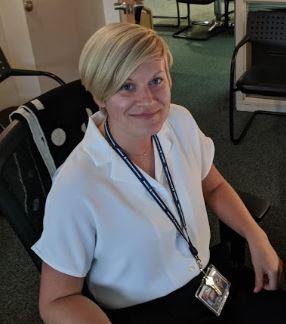 Phone: 503-916-6086
Email:
Degrees and Certifications:
Austin Peay State University MS in School Counseling, Seattle University
Shamai Larsen

I was born and raised in a small, rural town in Alaska, the daughter of two elementary school teachers. I had a lot of freedom to roam the outdoors growing up, and also enjoyed playing volleyball and reading. During high school I worked as a grocery store cashier, a maid at a bed and breakfast, and as a nanny. I lacked direction in my post high school path, and lacked confidence in my ability to be successful in college, so I enlisted in the Army at age 18 as a Dental Specialist.

In the military I found the structure and challenge I had longed for, and quickly found success. I moved through the enlisted ranks to Staff Sergeant while also taking college courses at night. I was accepted to a competitive officer program that would allow me to be a traditional college student for my last 2 years of school, while training as an ROTC Cadet at Austin Peay State University in Tennessee. I also walked on to the Division I Track and Cross Country Teams and had the pleasure of competing as a distance runner at a high level for 2 years, something I never imagined I would do!

In 2010 I graduated with honors and was commissioned in the US Army as a Medical Service Corps Officer, while also receiving numerous awards at the collegiate and national level. I was invited to be the key note speaker at several high school events, sparking my passion for working with young people. In 2013 I left the Army to pursue a graduate degree in School Counseling at Seattle University. Upon graduating, I worked at Gresham High School as a counselor for 2 years, where I also coached cross country and track.

In my free time I still love to compete in distance running events (mostly on remote trails), ride my bike, paddleboard, get to know Portland with friends, and hang out with my dog Rosie. I am very excited to be joining the Lincoln community for the 2018-19 school year! I look forward to getting to know my students and supporting their success at Lincoln and beyond. Go Cards!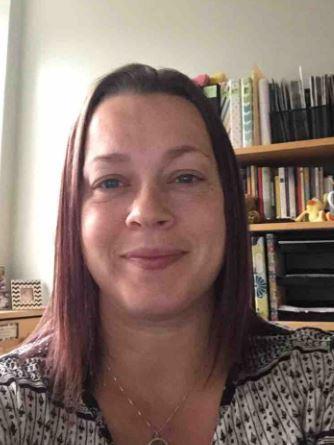 Phone: 503-916-6088
Email:
Degrees and Certifications:
AA, Portland Community College BA in Psychology, University of Oregon M.Ed in School Counseling, Lewis & Clark College
Shae Morris

I am a native Oregonian, born and raised in the Portland area. I attended Centennial High School and worked throughout high school and college in retail, selling chocolate at See's Candies and working in customer service at an electronics store.

Coming out of high school I knew there was no money for me to go to college so I made the decision to spend my first two years of post-secondary education at Portland Community College, earning the Oregon Transfer Degree. I then transferred to U of O (GO DUCKS!) as a junior and earned my Bachelor's degree in Psychology with an Area of Concentration in Substance Abuse Prevention. After finishing college, I still wasn't quite sure what I wanted to do so I joined AmeriCorps, where I spent the year teaching English to Spanish-speaking 6th graders. After my year of service I decided that I wanted to pursue school counseling and earned my Master's degree at Lewis & Clark College.

I have worked as a school counselor in PPS for the past 12 years, serving grades K-12 and this is my 5th year at Lincoln. I am known for always wearing flip-flops (yes, even in the cold and rain!), being hyper organized, and infusing humor as much as possible into daily life. In my free time, I enjoy spending time with my husband and two daughters, reading, supporting the Portland Thorns soccer team and doing any number of DIY house projects.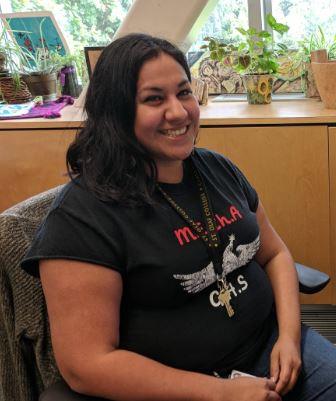 Phone: 503-916-5200 extension 75413
Email:
Degrees and Certifications:
BA in Spanish, BA in Social Sciences with a minor in Women's Studies, Portland State University M.Ed in School Counseling, Lewis & Clark College
Neomi Navarro

Neomi, is a Portland native, a mother of two beautiful girls and a daughter of immigrants. Her parents taught her the importance of family, determination and empathy. She attended Cleveland High School and loved Global Studies and was involved in the Latino Student Union. Her first jobs were at Cinnabon (sweet!) and at a food cart at the Portland Blues Festival.

A first generation college student, Neomi graduated from a cosmetology program and became licensed in Oregon for Hair Design. Later in her twenties, Neomi enrolled at community college while working and raising her daughter. She started evening classes at Mt. Hood Community College and finished two bachelor's degrees at Portland State University. Neomi started working in the educational field in 2002 when she became a home visitor for Clackamas ESD's Head Start Program.She has over 10 years of combined experience in the educational setting from Early Childhood to mentoring Latinx students in the community.

She is an advocate for student's educational rights. She believes that mentoring and giving students a safe space to develop their strengths as leaders will impact their lives and that of their communities. She is inspired by her daughters, students, advocacy, leadership, collaborative practices and social justice. Currently, she is an advisor for M.E.Ch.A. and the Native American Student Union at Lincoln.

Fun Facts: Neomi loves all aspects of art. She loves nature, plants and hitting the trails. Her favorite dessert is marionberry pie!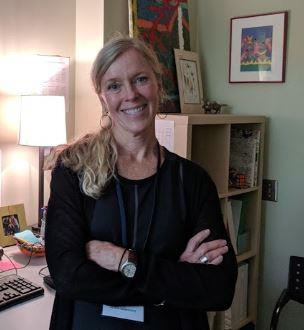 Phone: 503-916-5200 extension 75552
Email:
Degrees and Certifications:
BA in Educational Psychology, U of Colorado M.Ed in School Counseling, Lewis & Clark College College Counseling certification, UCLA
Debra Sankovitz

I love cities with strong rivers running through their core. I grew-up in Pittsburgh, PA, so bridges and waterways are deep in my roots. Soon after college I felt the draw of the Rocky Mountains and made my way to Boulder, Colorado where I spent the next fifteen years hiking, biking and exploring the wilderness with my own three children. Those endeavors continued when I moved to Portland. One of my greatest joys is working with teens in the outdoors, helping them experience the fulfillment, challenge, leadership and confidence that can be gained by climbing rock walls and mountains. You can often find me on the weekends with my big black shaggy dog on some type of adventure. Most recently I've been drawn back to my river roots, and you can spot me before dawn rowing on the Willamette.

I have earned graduate degrees in Educational Psychology (University of Colorado), School Counseling (Lewis & Clark College), and an endorsement in College Counseling (UCLA). I have been helping students successfully navigate their high school experience for the past 16 years, and especially like helping them explore best-fit options after high school. The best part of my job is helping students discover their unique strengths and abilities to move forward with confidence!