Volunteering

It may be hard to find a job, but the next best thing is volunteering.
Volunteers get valuable experience, meet people of all ages and backgrounds, and help with projects that make a difference. If you're under 18, some volunteer organizations require a parent-signed waiver form, and some also require that you attend with an adult. Here are some helpful websites that list numerous volunteer opportunities.

Don't just volunteer to boost your resume or chances of getting into college, really do your research and find something that speaks to you. But if you do want to know how volunteering can help you in the college application process, this article is helpful and also offers some great advice about managing your schedule and finding meaningful volunteer work.

Do you have an opportunity that you'd like us to post? Please email Shannan Fasold, Career Coordinator

VolunteerMatch.org
A national website with branches in Portland and other cities, for matching volunteers with the cause of their choice.

Hands On Greater Portland
Looking for community service hours or a way to volunteer in the community?Hands On Greater Portland is a clearinghouse for volunteer opportunities in the Portland area that range from one-time to long-term commitments. You can search for possibilities that interest you, and sign up right online.

STEPS (Student Training & Education in Public Service) Ultimate Guide to Gap Year Volunteering, created a guide to get more people excited about gap year and summer volunteering. Their guidebook includes information on the 10-best gap year volunteering programs (including summer programs); tips on how to make the most out of your gap year volunteer experience; and spotlights colleges that strongly support gap year volunteering through policies like gap year deferral.

Check out Willamette Week's 2022 Volunteer Guide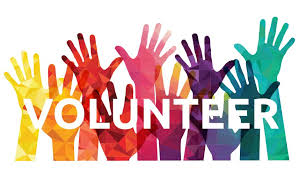 "Everybody can be great. Because anybody can serve. You don't have to have a college degree to serve. You don't have to make your subject and your verb agree to serve. You don't have to know the second theory of thermodynamics in physics to serve. You only need a heart full of grace. A soul generated by love." – Martin Luther King, Jr.