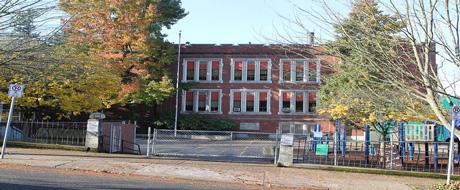 As part of the School Building Improvement Bond, Ainsworth K-5 received a new seismically strengthened roof and accessibility improvements including a phased elevator project that began in the summer of 2015 and was completed in 2016.

Construction Details

Elevator project that began in the summer of 2015 and completed in 2016.
Accessibility improvements including new handrails, accessible ramps and door hardware. As well as a new entrance lobby.
Roof level seismic improvements with re-roofing the main building and nearby classroom building that included new insulation, rooftop mechanical, roofing materials.

Project Timeline

Construction began immediately following the end of school in June and was completed before school opened in late August 2015. The elevator project was completed in the spring of 2016.

Thank you voters for supporting this work.