Boise-Eliot/Humboldt (PK-8)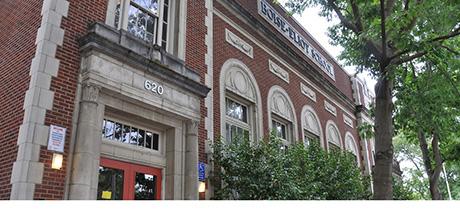 As part of the School Building Improvement
Bond, Boise-Eliot/Humboldt
received a new seismically strengthened roof and science classroom improvements.
Stay Informed
Thank you voters for supporting this work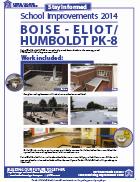 Roof level seismic improvements with re-roofing that will include new insulation, rooftop mechanical and roofing materials.
Boise-Eliot/Humboldt grade 6-8 science classroom improvements include: new overhead electrical outlets, accessible sinks, eyewash stations, and replacement of cabinets and counters.