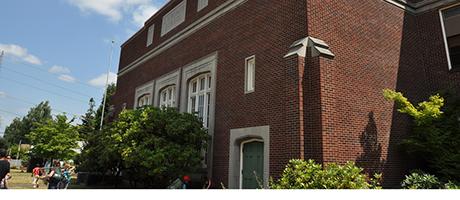 As part of the School Building Improvement Bond, Beach received some building level seismic strengthening, access improvements including a new elevator project* and science classroom improvements.

Stay Informed

Thank you voters for supporting this work.





Construction Details

Some interior seismic wall bracing, roof parapet bracing.
Accessibility improvements including new ramps, handrails and door hardware as well as modifications to restrooms, sinks and drinking fountains.
Phased elevator project began in the summer of 2014 and was completed by the summer of 2015.
Beach grade 6-8 science classroom improvements include: new overhead electrical outlets, accessible sinks, eyewash stations, and replacement of cabinets and counters.