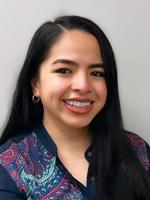 Phone:
Email:
Degrees and Certifications:
Maria Hernandez Segoviano

Community Engagement Specialist

Maria is the Community Engagement Specialist in PPS' Office of Strategic Partnerships & Engagement playing a role with an incredible, critical team to support the success of our youth and families in the policy decisions that impact them every day. Maria Hernandez Segoviano was born and raised in La Cruz De Aguilar, Romita Guanajuato. She is a proud daughter of immigrants and former farmworkers. Maria migrated to Oregon with her family.

Maria acquired a bachelor's of science degree from Willamette University in Political Science and minoring in Sociology and Latin American Studies. In previous roles, Maria supported youth to build policy understanding around issues that they cared most about. As OPAL's Policy and Advocacy Manager, Maria led the Oregon Just Transition Alliance, a statewide community-connecting coalition that provides members and partners access to solidarity networks and opportunities to build local power. She also led years of policy and advocacy work that contributed to the passage of policies that invested and decriminalized our transportation system, protected tenant rights, supported youth-led campaigns and contributed to better clean air.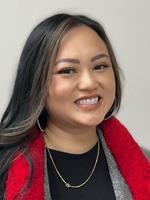 Phone:
Email:
Degrees and Certifications:
Yian Saechao

Student Engagement Specialist

Yian Saechao is the PPS Student Engagement Specialist. She supports the Board of Education Student Representative, district-wide student councils, and district-wide student affinity opportunities and celebrations. Her focus also includes strategizing and implementing policies and processes that support and mobilize youth to make changes at PPS as students see fit.

Yian is a Portland-raised, Iu-Mien woman and has 5+ years of formal and informal youth/community organizing. She is committed to anti-racist work, normalizing mental health, and dismantling practices that make systems/information/processes inaccessible.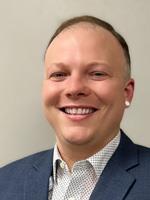 Phone:
Email:
Degrees and Certifications:
Jeffrey Wiser

Program Manager for Community Engagement and Student Voice

Jeffrey is a graduate of Oregon State University and has more than a decade of professional experience in K-12 education, both as an educator and in the non-profit sector. Jeffrey supports the work of the Student Engagement and Community Engagement Specialists, supports the department director with setting the vision for the team, and works directly with school and district staff around unique student and community engagement projects. He is driven to ensure that families, students, and other key stakeholders have the opportunity to shape a learning experience that is beneficial for all students, especially students who have been historically marginalized.