Hunter, Ben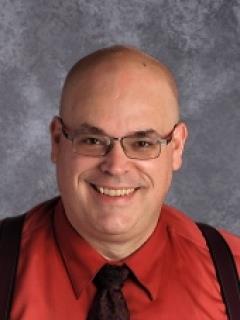 Phone:
Email:
Degrees and Certifications:
Ben Hunter

Language Arts
Rooms 136
Email: bhunter1@pps.net

Courses 2019-20

English 3-4
English 7-8

Born to a pair of psychiatrists in Oceanside, California, Ben quickly adjusted and then moved to North Carolina before the age of one. He spent his childhood there, in Chapel Hill, where he became a lifelong Tar Heel fan before moving to Albuquerque, New Mexico, for his adolescent years. After attending college at Rice University in Houston, Texas, he ultimately moved across the country to settle in Portland with Amanda, his wife since 1995. Before becoming a teacher, he spent two decades in bookselling, including sixteen years working for Powell's Books. He was employed by Powell's Books in various capacities--as a manager, as a used book buyer, as the European book coordinator (for two years, while living abroad in the UK), and as rare book specialist--before leaving retail altogether, returning to school at Portland State University and pursuing a higher vocation in education. He previously taught at Sheridan High School in rural Sheridan, Oregon, where he served as the AVID Site Coordinator and an AVID elective teacher in addition to teaching numerous language arts classes, including college-level writing (121 and 122) courses. Ben has made student advocacy and social justice the cornerstones of his teaching practice. His (latest) vision statement: "Through my words and my actions, I will consistently foster inquiry, integrity, and kindness in all students." In his downtime, he dotes on his heroic (and heroically patient) wife, plays around with his dog and cats, and tries to squeeze in as much reading time as he can.