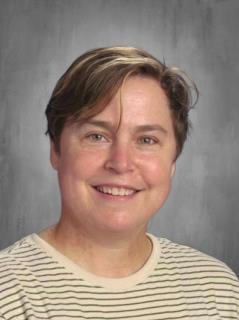 Phone:
Email:
Degrees and Certifications:
Katie Sullivan

Hi, I am Katie Sullivan, the CTE Printmaking, Advanced Printmaking, and Draw Paint Print teacher here at Ida B Wells High School.

I grew up in New Jersey and came to Portland to go to college at LC and PSU, and later earned my teaching degree at Lewis and Clark. I then taught in the amazing community of Reynolds High School, and helped students curate shows at RoCA, the Reynolds Gallery of Contemporary Art. In the summers, I also taught at the graduate schools for education at both Lewis and Clark and PSU.

I am excited to continue to grow the Printmaking Program at Ida B Wells. We have very creative, dedicated, and curious students, who are taking the traditions of printmaking and weaving in their own creative applications with technology. Advanced students are also involved in production for the community and clubs, and you can find them or place an order at ibwprintmaking.

Before Reynolds High, I had the privilege to teach in non- traditional classrooms at Outside In, Portland Youth Builders, Outward Bound, and a summer residency at the Minnesota College of Art and Design. These experiential, work-based learning environments impacted my desire to connect students to creative career paths, mural paintings, and community gallery shows, and now, our printshop at IBW.

Teaching Fine Arts has been immensely rewarding because of the community we build in our studio space. Students and teachers make strong connections and friendships, and inspire each other to take artistic risks. I am happy to call this my home.

When I am out and about, I find inspiration from cooking, biking, and music. I am always scheming for ways to travel or be in the waves, woods, or powder with my family and friends.