Wilson College & Career Center
Welcome to the Wilson College & Career Center! Explore, Connect, Make a Plan

We are here to help you discover and achieve your post-high school goals. We offer students opportunities to:

Explore careers

Gain professional skills and hands-on experience

Research and apply to colleges and other post-secondary education options

Find scholarships and financial aid to support your dreams

While our building may be closed, we are still here to help you navigate all things career, jobs, college, internships, and more!

Connect with us!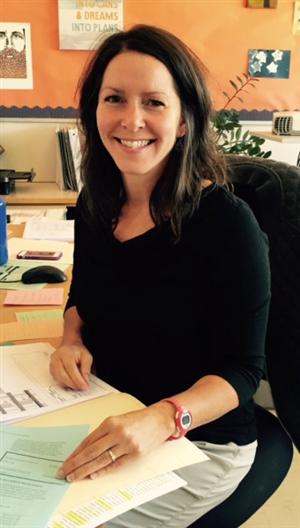 Phone:
Email:
Degrees and Certifications:
Kelly Milford

College Coordinator
Room: College & Career Center, Room 149
Email: kmilford@pps.net
Phone: (503) 916-5280 x75215

Kelly Milford was a counselor at Wilson from 2007 until the spring of 2016. A California native, she got into school counseling after seven years of working on grant-funded programs in community health education, leading wilderness education courses, supporting science in the United States Antarctic Program, and doing a lot of traveling in between. She enjoys living and working in the Wilson community with her husband and two children and looks forward to spending time outside whenever possible.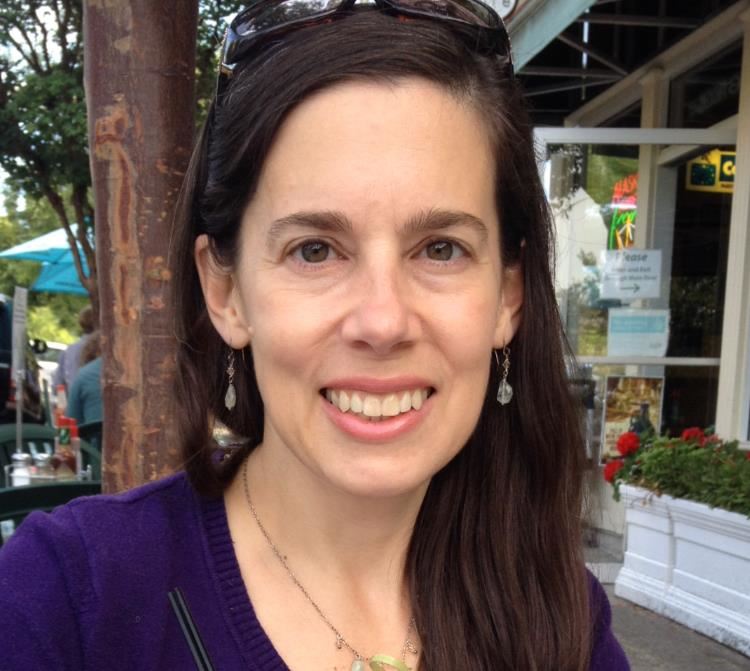 Phone:
Email:
Degrees and Certifications:
Jessica Wade

Career Coordinator
Room: College & Career Center, Room 149
Email: Jwade1@pps.net
phone: 503-916-5280 x75279

Jessica grew up in Ohio and received a Bachelor's degree in Communication. She began her career at the National Center for Higher Education in Washington, DC. She later earned her MA at the University of Colorado-Boulder and taught Communication, Writing & Rhetoric. Jessica moved to SW Portland more than 13 years ago and recently directed the Community Engagement and Service office at Linfield College.

Jessica is passionate about creating transformative experiential learning opportunities to help students discover their interests and pursue their life goals. When she's not working with students, Jessica can be found hiking and camping with her family, dancing, or volunteering.
College Resources & Information

College Newsletters are published regularly. They include videos, links, events, and how to's.

---

College Visits

College Visits are important for helping younger students explore college options and older students narrow down their college lists and meet the reps that may be the reader of their applications.

To sign up for a visit: log in to MaiaLearning

To be excused from class for the visit: Either print a copy of the registration screen to give to your teacher, or screen shot it to show to your teacher. If the visit is in the middle of the class period, talk to the teacher before class to show them your pass and let them know you will need to leave for the visit. We take roll at visits--the representative receives a list of the students who sign up, roll is taken and the attendance list is returned to Sara Mattheisen in the attendance office.

---

ASPIRE Program

If you would like a volunteer mentor to work with you to figure out your next steps beyond Wilson and help you apply for those opportunities, please request an Aspire application from Kelly Milford.


---

Applying to College - Where do I get started?

Start your college application process here—everything you need to know about applying to college in one place! Use the ECMC Opportunities handbook to find everything you need to know about applying to college! Find the ECMC Opportunities Handbook online

---

College FAQs for Seniors

Your questions answered! Stop by the College & Career Center in room 149 for more info.


Q: How do I send my transcripts to colleges?

A: You enter your college into Maia Learning under "Colleges I am Applying To" . "Walk through the questions and request transcript" is one of the options. Do not forget to specify how you are applying to the school!


Q: How do I send my SAT/ACT scores to a college?

A: Order and send official test transcripts by logging into your CollegeBoard or ACT.org account.


Q: How do I request a letter of recommendation?

A: Review the Letter of Recommendation process here


Q: Why aren't my AP Exams showing on my transcript?

A: We do not add AP scores to your high school transcript. Like other test scores, you will order official transcripts from the CollegeBoard be sent to the college you will attend as proof for credit.


Q: How do I find Scholarships?

A: Well, this is a big question -

Watch for emails from the College & Career Center and announcements in the Bulletin for local scholarships.
Use scholarship search websites to locate and sift through scholarships (Scholarships.com, BigFuture, GoingMerry, Raise.me)
Attend scholarship workshops at Wilson when offered


---

More Resources

FairTest Searchable database of Accredited Colleges and Universities That Do Not Use ACT/SAT Scores: More than 1000 four-year colleges and universities do not use the SAT or ACT to admit substantial numbers of bachelor-degree applicants. For the searchable database, click here: http://fairtest.org/university/optional.

OSAC Scholarships: The Oregon Student Access Commission is a clearinghouse for over 500 scholarships for Oregon students. By completing their application, you can apply for the Oregon Opportunity Grant and up to 20 scholarships including two for Portland Public School students and three specifically for Wilson seniors. The OSAC application will be available in early November; stay tuned for more information.

Scholarship Searches: There are a number of free scholarship search services available to you. You complete a profile, the search engine runs it against a huge body of scholarships, you receive notification of scholarships that match your profile. This can be very helpful, it allows you to sort through a huge database and focus on the scholarships that match your interests and background. The sites we recommend for your search are: Fastweb, or Scholarshipexperts.com. Again be sure to take advantage of our volunteers and editors to help. Get started and good luck!

Check out this February 2021 presentation: Filing the OSAC and Finding Scholarships
Career Learning

Explore Careers, Gain Experience, Build Your Network
Why Career Learning?

From Freshmen to Seniors, Wilson students have numerous opportunities to discover what career path might be right for their future. Whether it's a Freshmen Career Fair during College & Career Exploration or AVID or a career day at a Portland-based company, students gain an understanding of the career possibilties before them.

Our students then dive deeper into career fields as they try out skills and gain experience working alongside professionals in industry-sponsored mentorship and internship programs and through Wilson's Career Technical Education (CTE) classes. Our district recognized CTE programs include:

Audio Engineering,
Computer Science,
Construction,
Engineering,
Health Sciences, and
Marketing.

Through career learning, Wilson students approach the future with optimism, with a plan and the knowledge of how to get there, and with a budding professional network.

---

What is a CRLE?

Career-Related Learning Experiences (CRLEs) are structured educational experiences that connect learning to the world of work. PPS requires students to participate in and write reflections about two CRLEs, but most students complete many throughout their four years of high school. In addition to school and industry sponsored CRLEs, many students arrange their own informational interviews or job shadows.

What counts as a CRLE?

Industry Career Day or Career Fair

Company Tour

Career-focused guest speaker

Future You 2 Go or other virtual career presentation

CTE Work based learning (e.g. practicum, clinical, service learning, school-based enterprise, etc.)

Pre-health, ACE, PACE, etc.

Internship or ongoing Volunteer position

Outdoor School, Rieke Internship, etc.

Job Shadow or

Informational Interview with a non-family professional

Mock Interview

What does not count as a CRLE?

College visit

Paid employment

One-time volunteer event

See our list of current career opportunities to find a CRLE that may interest you!

---
Volunteer Opportunities

Youth and adults can find one-time and extended volunteer opportunities through search tools and directly through organizations. Here are a few to try:

Hands-On Portland: Type in your zip code or a keyword like "computers" or "animals" to find non-profits that need your time and talent.

Volunteer Match: Great online resource for finding a cause or non-profit who needs your passion and talent. Search locally or remotely and volunteer anywhere!

See also Community Service organization listings on Wilson's Counseling Page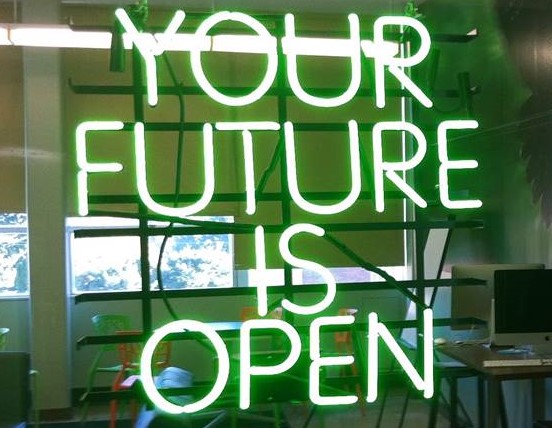 Get College & Career Help!
MaiaLearning
College & Career Planning



Log-in to MaiaLearning HERE

---

Schedule an Appointment

Jessica Wade
WHS Career Coordinator
Career advising, resume review and more
Schedule an Appointment



Kelly Miford
WHS College Coordinator
College advising, essay review, financial aid, scholarships and more
Schedule an Appointment
Career Related Learning Experience (CRLE) Reflection Assignments
---

Wilson students must participate in and reflect upon TWO Career Related Learning Experiences (CRLEs). Following your event, please complete and submit your reflection assignment using the link below.

These reflection assignments are evaluated. Follow the instructions carefully and avoid common mistakes like writing only one sentence when asked to write two paragraphs.