Dear Ida B. Wells Students and Families,
Thank you to all of you who joined us last week for our Back to School Night. It was wonderful to see so many of you in person. If you weren't able to join us last week or you weren't able to connect with your teacher(s), please don't hesitate to reach out with any questions. Progress Reports are coming out this week and this is a good time to assess academic successes and challenges.
Please take some time this week to connect with your student about their progress in school thus far. Please also know that our counselors and grade-level admin are on standby to offer support as needed.
Sincerely,
Filip Hristić, Ed. D.
Principal, Ida B. Wells HS
Portland Public Schools
"Lifting as We Climb"

OUR SCHOOL

Schedule this Week, Sept. 26 - Sept. 30

Monday - A Day
Tuesday - B Day
Wednesday - A Day Flex
Thursday - B Day Flex
Friday - All 8
Important Dates
October 10-13 - Homecoming Week


October 12 - PSAT Day, Special Schedule for all students
October 13 - Homecoming Game and Dance
October 14 - No School for Students; Statewide Inservice Day. School Close
October 18 - Picture Re-Takes
Name our Mascot

Our Mascot needs a name! Submit your idea through Friday using this Google Form
Name our Mascot
Timeline:
Submit ideas: September 26-September 30
Vote on Top 5: October 3 - 7
Reveal: October 13, Homecoming!
Yearbook News

2020-2021 Yearbook

There are still copies of the 2020-2021 Yearbook available! They are $10 and can be purchased with cash or checks in Room 142 or by credit card in the business office during lunch or before or after school. Get them now while supplies last! This deal ONLY applies to the 2020-2021 Yearbook.
2022 Spring Supplement
The 2022 Spring Supplement is now available for pick-up! They are free for all students and you can pick up a copy in front of Room 142.

2022-2023 Yearbook
Don't forget to pre-order/purchase your 2022-2023 Yearbook! Yearbook pre-orders are highly recommended if students want a guaranteed yearbook at the end of the year. Yearbooks can be
purchased on SchoolPay for $65. The price increases to $75 on January 9th.


2022-2023 Yearbook Ads



Do you know of a business that would like to advertise in the yearbook? If so, they can email
ibwybk@gmail.com
for more information.
National Hispanic Heritage Month @ Ida B. Wells

Please see this flyer for many ways to help celebrate!
National Hispanic Heritage Month
Covid Testing

PPS is partnering with OHSU again this year to offer free weekly COVID-19 testing for students. Participation in this program is completely optional, but encouraged, and is offered regardless of vaccination status. Participating students will drop off spit samples in pre-labeled tubes at school
on their designated day
each week, whether they have symptoms or not. Schools will begin collecting spit samples starting September 27th-29th.
What's new?
Registration: Beginning today, Parents/Guardians can start enrolling their students through OHSU's NEW Online Portal. If you are unable to enroll for any reason, please call OHSU support at (503) 418-8500.

Test Tubes: New, pre-labeled test tubes with a scannable barcode will be mailed directly to your mailing address and should arrive within a week of enrollment. Test kits from last year cannot be used, so please throw them away.

Spit Samples: Spit tests can be collected either the night before or the morning of their school's testing day. Please use this spreadsheet to know what day to drop off your student's spit sample.

Test Results: When the test results are available, you will receive an email telling you to log into the online portal www.labfinder.com/ohsu to view the results.

Additional drop-off locations: If you miss your weekly testing day, OHSU has added 3 drop-off sites around the Portland metro area.

Doernbecher Child Development Rehabilitation Center - 707 S Gaines Street, Portland, OR 97239

Primary Care Clinic at Gabriel Park - 4411 S Vermont Street, Portland, OR 97219

Richmond Family Health Center - 3930 SE Division Street, Portland, OR 97202
What stays the same?
There is no cost to families to participate.OHSU uses highly accurate molecular testing, known as PCR.

Students will continue to bring their spit samples to school on the designated testing day.

OHSU nurses will call parents of all students who test positive or whose tests are inconclusive for the SARS-CoV-2 virus that causes COVID-19.
For more information about OHSU's K-12 Screening Program, visit their website at http://www.ohsu.edu/k12testing or contact the OHSU support team at k12covidtesting@ohsu.edu or (503) 418-8500.
Letisia Ayala Guillen, Health Services Coordinator, layalaguillen@pps.net
School Bus Safety
School Bus Evacuation Drills are required for all students in Portland Public Schools. (OAR 581-053-0002) The intent of the rule is to reach even the occasional riders who find themselves on a bus because of a field trip, activity trip, etc. Please review the following documents:
School Bus Evacuation
Safe HS Riders
Riding the Bus Safely
Senior News
Graduation, Monday, June 5, 2023, 7:30pm, Providence Park*
Graduation has been set for IBWHS. However, it is still "tentative" until confirmed with Timbers/Thorns 2023 schedules.
Grad Night - Monday, June 5, 2023
Hey Seniors – Class of 2023! We're already planning for an unforgettable Grad Night Party! Buy your tickets now for a fun-filled night with your friends in a TOP SECRET location. Tickets are $100 and will be available on SchoolPay or by bringing a check to the school office. Scholarships are available, please contact Grad Night Co-Chairs Sarah Johnson (sarahparkjohnson@gmail.com) and/or Jackie Haddon (jackiehaddon@yahoo.com) with your request. And we always accept donations to the event, so add on a little extra, if you can. For more information, please see the Grad Night FLYER
Pickleball Tournament
The first ever pickleball tournament was held yesterday to benefit the IBWHS Foundation. Fun was had by all! Congratulations to the winning team of student, Logan Horvat and his aunt. Best Costume by Alex and Chad Hagen and Best Team name going to Matt and Sophie Rodgers of We're Kind of a Big Dill!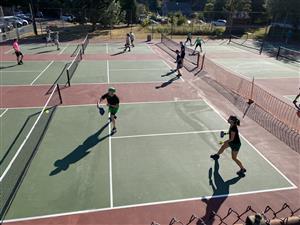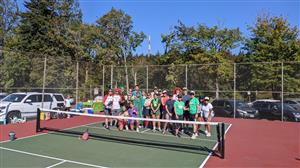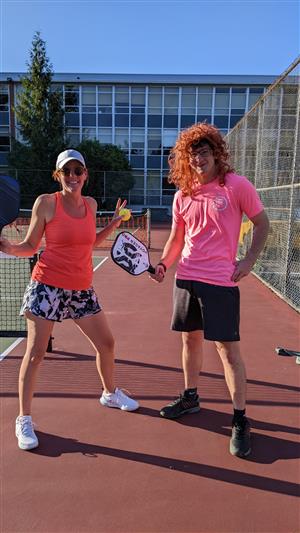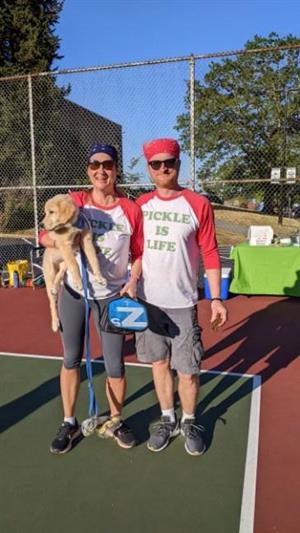 ACADEMICS
Wilderness Rescue Class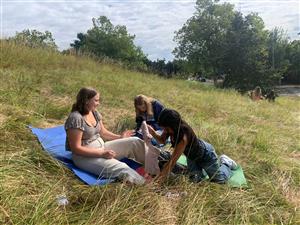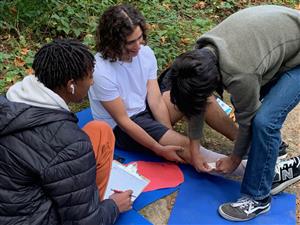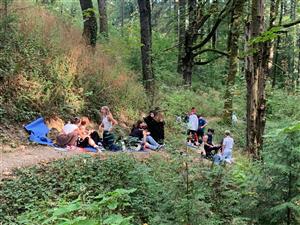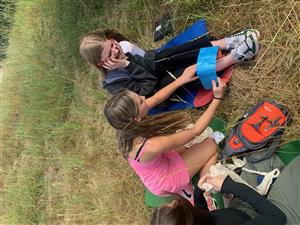 PSAT - Sophomores

T
he PSAT will be given to all sophomores at Ida B. Wells on Wednesday, Oct. 12 at no cost (Free) starting at 8:30am
. More information can be found here.
All students will be on a special schedule that day, so no classes will be missed.
PSAT - Juniors
Juniors, sign up is open to take the PSAT/NMSQT on Wednesday, Oct. 12. Cost is $20. We encourage all juniors to consider this opportunity as a great prep for the SAT, which will be offered to all juniors, at no cost, in the spring, at Ida B Wells. Additionally, this is the only way to qualify for National Merit Scholarships (nationally only about 1% of all Juniors testing qualify for National Merit).
How to Sign Up for the PSAT:
The cost of PSAT for Juniors is $20 and must be paid on School Pay. Your payment is your registration. Don't let finances be a barrier! If you are on Free and Reduced Lunch or it is a financial hardship, complete this PSAT Hardship Form and we will get you registered. There are a limited number of exams available so register early!
All students will be on a special schedule that day so no classes will be missed.
AP Students
All students in AP classes need to sign up in AP Classroom. This should be done ASAP! Registration for the AP exam is done at this time as well.
HOW TO SIGN UP FOR AP CLASSROOM/ REGISTER FOR TEST (AP STUDENT SLIDESHOW):
Here
is a slideshow with detailed instructions for students about how to enroll in AP Classroom, register for the exam and apply for financial aid/pay for AP exams.
Steps 1 and 2 can be done in class or at home. Please complete steps 1 & 2 by September 30th.

Step 3 is the payment portion and should be completed at home with parent(s)/guardian(s) by November 1st
COUNSELING
College and Career Center
Career Happenings
This month's online issue of the Ida B Wells Career Happenings is now available. This monthly newsletter features career learning events, leadership and job opportunities for 9th-12th graders.
College Visits
Review this full list of colleges coming to IBWHS this Fall. IBW College Visits
College Preparation Events This Week
Paying for College Night, September 28, 6:30-8:00pm in the Cafeteria
JENNIFER SATALINO will be here to help guide you in all of the ways to pay for college - FAFSA/ORSAA, grants, scholarships, work study - she will cover it all! The FAFSA form opens on Oct. 1st - which is your gateway application to financial aid - come get your questions answered!
College Essay Writing Workshop Sept 29th @ Flex in the Auditorium Foyer
BARBARA FISHLEDER will be here to walk students through how to write the college essay and give helpful tips and resources along the way!
College Visits
As always, log into Maia Learning to sign up under Events and check in with your teacher before you go to the visit. Return to class after the visit or you will be marked absent. All college visits are in the Auditorium Foyer
Tuesday, September 27
10:15 AM - 10:45 AM, University of Southern California
Wednesday, September 28
10:10 AM - 11:00 AM, University of Illinois Urbana-Champaign
2:00 PM - 2:40 PM, Gonzaga University
Thursday, September 29
2:00 PM - 2:40 PM, University of Chicago
Social Worker
Wellness Wednesday - This Wednesday!
Once per month during flex, some of our support staff (counselors, social worker and school psychologists) will be putting on "Wellness Wednesdays." We will be hosting drop-in workshops that center around wellness and self-care! Our first one is this Wednesday, September 28th. We will be down in the cafeteria, hosting a workshop on creating "vision boards." If you don't need to see a teacher during flex, we hope to see you there! See the flyer for September 28th HERE
ATHLETICS
Mike's Athletic Weekly
NEW! Greetings Sports Fans! I would like to thank the Volleyball Program for embodying all that we are promoting with our Be A Guardian initiative. All three levels have been recognized by the OSAA for their outstanding sportsmanship. They win with gratitude, respect their opponents, and every one of them has been extremely helpful at all matches. Well done Guardian Volleyball Players! You are appreciated! Keep up the great work! Next up, we are entering the throws of league play for many of our programs. Our Varsity Volleyball Program is competing well in the PIL sitting alone in 1st place with some decisive victories over our opponents. In fact, the entire program is having success on the court. The Varsity will be traveling to Westview for an important tournament this weekend. Our Varsity Football Program went to McDaniel this past week and hammered out a win against the Mt. Lions. We have a big game this Friday at home against the Franklin Lightening. Both of our Varsity Soccer Programs wrap up a tough non-conference schedule this week, then open up league play on Thursday. On Wednesday of this past week, we held our one and only Cross-Country Meet at Gabriel Park. What a great day for our program and community! Our runners did an outstanding job and a huge thanks to all the coaches and volunteers for making it such a great day! Our Cheer Program is gearing up for their first competitions of the year. It was great to see so many youth Cheerleaders at our youth Football games over the weekend. A huge shout out to our coaching staff for all of their work creating a balanced and inclusive program. Finally, thank you to all the parents who have been carpooling, attending games, working the snack shack, and supporting Ida B. Wells Athletics! You are all appreciated! Great time to be a Guardian! To continue reading the Athletic Weekly, click HERE
Guardians of the Week
Cale Bartlett, Sophomore, Cheer
This is Cale's first season in our program and while they've only been on the Green Squad a few months, they are already making a big impact! One thing that makes Cale such a valuable addition to our program is their high level of emotional intelligence and self-awareness. And given the length and intensity of the cheer season, these traits are especially desirable. Cale is also a very strong stunter who performs with a lot of power and energy. Not to mention, they have a stellar sense of humor that both of the coaches and all of their teammates appreciate. Being that Cale is a part of a large sophomore contingent in our program, we know we can expect great things from them over the next three years.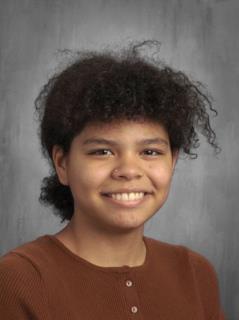 Eleanor Pigg, Sr., Volleyball
Leading the guardians in assists, aces and digs for the week, Eleanor was making plays per usual. Controlling the offense, hustling all of the court, setting up her hitters to finish the rally. Her leadership and command of all phases of the game has been great to see.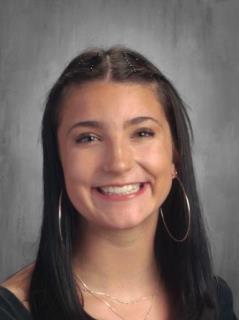 Sylvie Heffron, So. JV2 Women's Soccer
Sylvie Heffron is a great leader on and off the field, when the team is down she is always trying to keep the team motivated. At the game at Sunset she had many key defensive saves that helped secure the victory!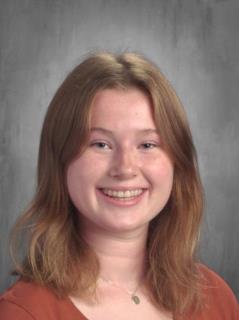 Jack Carey Sr. Men's Soccer
Jack played through a muscle injury and sickness, leading the defensive line that only conceded two total goals last week. After scoring from a freekick last week in a disappointing loss to Jesuit, Jack captained the team to a late comeback tie against Lake Oswego and a 1-0 loss to a highly touted Lakeridge side. Jack has established himself as one of the premier defenders in Oregon and a contender for PIL defensive player of the year.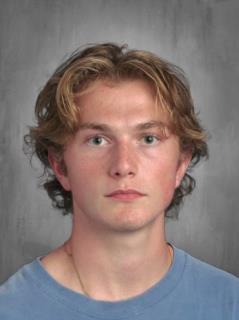 Orion Hess Sr. XC
We cannot be Guardian XC without Orion Hess. His leadership is immeasurable. He is every bit a full time coach in our program. He leads drills, instructs others, comforts all and is the strongest pillar of our program. Orion leads with love and our team knows it.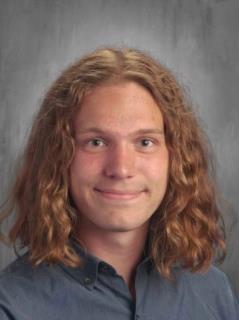 Lola Dixon Sr. XC
Lola is the heart of our team. She fosters and creates the welcoming caring environment that we hold so dear. She is our leader, our listener, our hype woman and our inspiration. Lola inspires us all to be better Guardians in every way.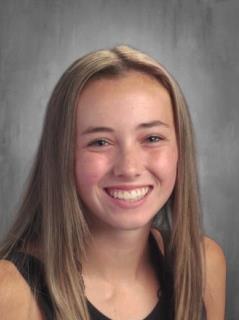 Emmett Davis Sr. Football
Emmett was everywhere against McDaniel. An early touchdown on offense quickly followed by a punt return for a touchdown, a two-point conversion, and later an interception are just the headlines of a stat sheet that by itself grants Emmett player of the week honors. Consistently one of our hardest workers in practice and leaders on the field, no praise can be enough for one of our most talented seniors.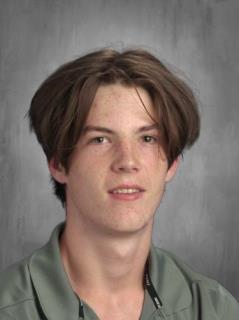 Weekly Athletic Schedule - Week of September 26
For a complete listing of the weekly athletic schedule, please visit the athletic dept. website: IBW Athletics/THIS WEEK. Links to team schedules can also be found on their team pages on the athletic website.
Fall Season - Results
Check out all the results from all levels of our Fall teams here: https://www.ibwathletics.com/page/show/3803298-this-week
Winter Sports - Registration is now open!
FamilyID is now open for Winter Sports! If you are planning to try out for Basketball or participate in the non-cut sports of Wrestling or Swimming, you can now register here: https://www.familyid.com/organizations/ida-b-wells-high-school Please register early and make sure you have a physical ready to go!
Ski Team Information Night
Are you interested in learning more about the IBW Ski Team? Come to our information night!
When: Monday, October 3, 2022, 6:30 PM to 8 PM
Where: The choir room of Ida B. Wells(room 105)
Fall Sports - Registration is now closed
With just 5 weeks left in the Fall season and everyone moving into league play, FamilyID is now closed. SchoolPay is still open for anyone who has not paid the required PIL Fee.
STUDENT ACTIVITIES
SouthWest StageWorks
AUDITIONS: Teen West Project: Year 11 - ON THE SUBJECT OF SOCKS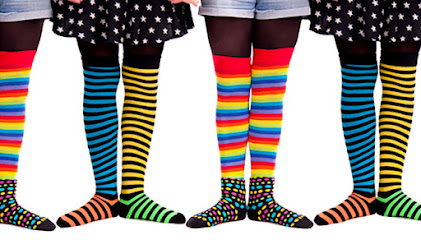 Auditions for this world premiere musical begin Thursday at 4:00pm Please click the QR Code for the audition packet and the working draft of the script. Please check the call board soon for sign ups!!! Spread the word!!! As always, if you have questions or need clarification, reach out! I'm happy to help: teen.west.project@gmail.com or mjamie@pps.net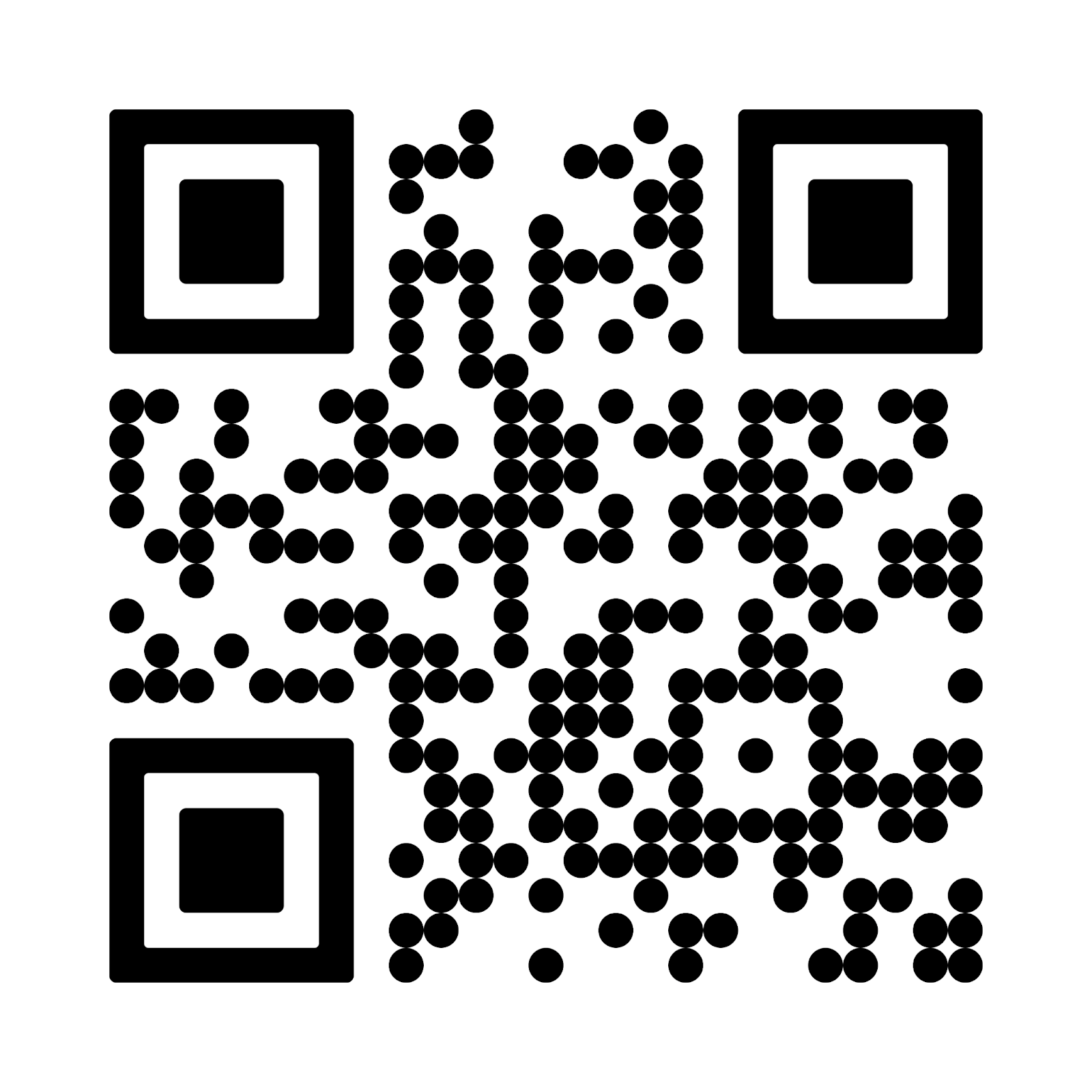 Improv Hangouts, every Wednesday Flex
IMPROV takes off this Wednesday. Any interested student can just show up in the Drama Room by 300pm! No prep req'd!
Playwriting Labs, every Thursday Flex
WRITERS' LAB starts for aspiring playwrights this Thursday! Just show up at the Drama Room by 300pm, and be ready to share your stories!
Join Speech and Debate at Ida B. Wells HS
Find your voice through Speech & Debate, where we do what others fear most: speak up. In Speech & Debate, students compete, make friends, earn college scholarships, meet college faculty, see campuses, and win trophies every week across America. All are welcome. Speech & Debate is a great team to be part of—come find out why! The club meets Wednesday and Thursday from 3:45-5:30 in the Library. The participation in this OSAA activity is $200 per debater. There is a reduced cost of $35 for students who qualify for free and reduced lunch. To make payment for this pay to play fee, sign in to your schoolpay.com and choose your student.
Student Clubs
Students, check out this slideshow that lists every club with club information, meeting time(s),
advisors and everything else you need to know. It's not too late to join!! 2022-2023 Club List