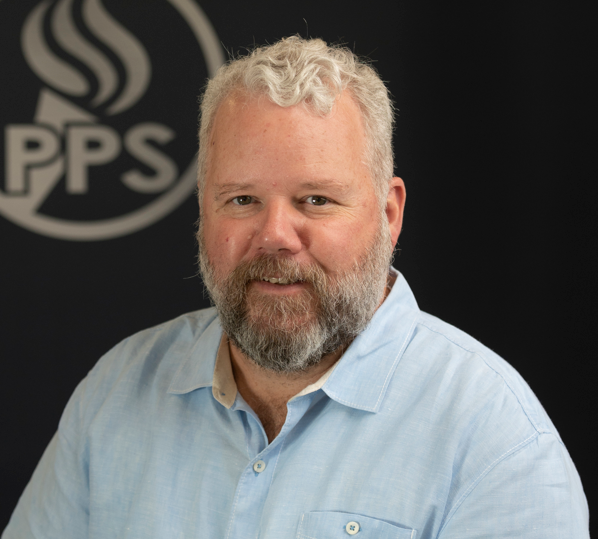 Phone:
Email:
Degrees and Certifications:
Scott Burns

Hello! I am looking forward to partnering with the staff and students at Ida B. Wells as vice principal! I have been serving the PPS community for the past twenty years. From 2018-2023, I served as Vice Principal at Franklin High School where I oversaw curriculum implementation, health & safety protocols, emergency preparedness, and Title IX support. As VP I also supported and collaborated with multiple departments, including Special Education, Science, Health/PE, World Languages, and Visual & Performing Arts. Centering relationships between staff and students as a key to their success, I prioritized building-wide climate and equity where teacher-leaders created and led professional development centering student's sense of belonging and active engagement; especially for Historically Underserved students.

Prior to Franklin, I served as Dean of Students at Cleveland High School from 2016-2018 supporting student attendance, conflict resolution through Restorative Practices, and emergency preparedness. My comprehensive high school experience also includes teaching International Baccalaureate biology, forensic science, biotechnology, biology, geology, and astronomy at Cleveland from 2003-2016.

I earned my bachelor's degree in biology, botany, and microbiology from the University of Montana, M.A.T. from Lewis & Clark College, and an administrative license from Portland State University in collaboration with the Chalkboard Project "Leading for Learning." Originally from Philadelphia, I have lived with my wife, Kristi, in southwest Portland for the past twenty six years together raising two daughters ages 20 and 16.
My absolute passion is educating the youth and the future of our community. And I enjoy Thorns matches with my family, canoeing, camping, live music, and travel.