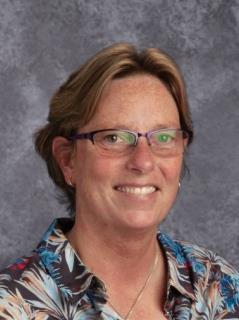 Phone: 503-916-5280
Email:
Degrees and Certifications:
Jill Altman

Vice Principal, students in grade 12
Room 139
Email: jaltman@pps.net


I am a seemingly rare species, an Oregonian, born and raised in Portland's southeast suburb of Milwaukie. I earned my B.S. in Biology at Shawnee State University in Ohio and completed my Masters in Teaching at Lewis & Clark College. I started my career in North Clackamas nearly 25 years ago as a high school science teacher and girls basketball coach for many years. Following my classroom experiences, I took on the role of Dean of Students in North Clackamas and worked as an Equity and Instructional Coach in the Teaching and Learning Dept before moving to PPS. I have two pretty incredible 12-year-old twins of my own, Olivia and Lincoln, that just might be attending Ida B. Wells themselves in a couple of years. If you know me, you know I'm passionate about equity and inclusion. I'm an avid outdoor enthusiast and one fun fact about me: I live on a floating home on Sauvie Island. I'm honored to be serving the Ida B. Wells community; reach out anytime.