The Wilson College and Career Center occupies room 149 and is run by staff and volunteers to help students fulfill career related learning graduation requirements, research careers and colleges, and apply to college and for financial aid. The services offered in the CCC complement the work of the Counseling Department in preparing Wilson students to achieve their post-high school goals. Hours: M, W, F 8:30am-3pm T, Th 8:30am-4pm

---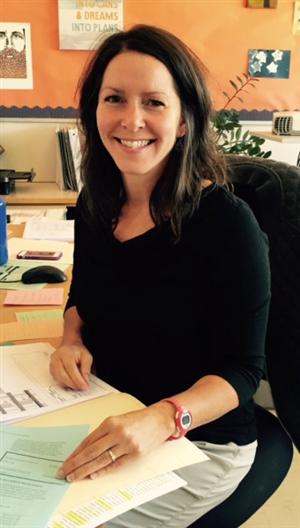 Phone:
Email:
Degrees and Certifications:
Kelly Milford

College Coordinator
Room: College & Career Center, Room 149
Email: kmilford@pps.net
Phone: (503) 916-5280 x75215

Kelly Milford was a counselor at Wilson from 2007 until the spring of 2016. A California native, she got into school counseling after seven years of working on grant-funded programs in community health education, leading wilderness education courses, supporting science in the United States Antarctic Program, and doing a lot of traveling in between. She enjoys living and working in the Wilson community with her husband and two children and looks forward to spending time outside whenever possible.
More College Information:

Be sure to check out the useful information on the Counseling Department page related to college preparation, planning, and the application process.

---

Pathways and Personalized Learning

Portland Public Schools is committed to preparing its students for successful futures. One way is through PPS Pathways, a grade 7-12 initiative that offers students the academic foundation and career-related skills to prepare them for study at four-year colleges and universities, community colleges, technical institutions or other post-secondary training. Learn more . . .

---

Services include:

College Search and Selection

College Admission Testing

Career Exploration and Searches

Scholarship Information and Searches

Timelines for a smooth transition

2 yr/4 yr Education Training Options

Resume Building

Financial Aid

Post-High School Planning

College and Career Presentations





Come by the College and Career Center
in room 149 any time, we are happy to help!

College Visits

College Visits are important for helping younger students explore college options and older students narrow down their college lists and meet the reps that may be the reader of their applications.

Here are tips for signing up and getting excused from class:

To sign up: log in to Naviance and see the list under "What's New" on the homepage. View the full list. Click on "more details" button then the "Register" button to sign up.

To be excused from class for the visit: Either print a copy of the registration screen to give to your teacher, or screen shot it to show to your teacher. If the visit is in the middle of the class period, talk to the teacher before class to show them your pass and let them know you will need to leave for the visit. We take roll at visits--the representative receives a list of the students who sign up, roll is taken and the attendance list is returned to Sara Mattheisen in the attendance office.

---

Aspire Program

If you would like a volunteer mentor to work with you to figure out your next steps beyond Wilson and help you apply for those opportunities, please apply for the Aspire program! Applications are on the door of room 149--return one and be matched with a mentor!


---

Wilson High School College Application Guide

Start your college application process here—everything you need to know about applying to college in one place! Use this guide alongside the ECMC Opportunities handbook to find everything you need to know about applying to college! Find the ECMC Opportunities Handbook online; click here for a printer-friendly copy of the Wilson College Application Guide; or stop by the College & Career Center in room 149.


---

College FAQs for Seniors

Your questions answered! Stop by the College & Career Center in room 149 for more info.


Q: How do I send my transcripts to colleges?

A: You enter your college into Naviance under "Colleges I am Applying To" . "Walk through the questions and request transcript" is one of the options. Do not forget to specify how you are applying to the school!


Q: How do I send my SAT/ACT scores to a college?

A: Order and send official test transcripts by logging into your CollegeBoard or ACT.org account.


Q: How do I request a letter of recommendation?

A: Attend a Letter of Recommendation workshop and pick up a packet of information with a checklist to complete.


Q: Why aren't my AP Exams showing on my transcript?

A: We do not add AP scores to your high school transcript. Like other test scores, you will order official transcripts from the CollegeBoard be sent to the college you will attend as proof for credit.


Q: How do I find Scholarships?

A: Well, this is a big question -

Watch for emails from the College & Career Center and announcements in the Bulletin for local scholarships.
Use scholarship searching websites to locate and sift through scholarships (Scholarships.com, BigFuture, GoingMerry, Raise.me)
Attend scholarship workshops at Wilson when offered
Pick up a handout in the College & Career Center with more detailed information and tips on places to search.

---

Upcoming Events

Wilson Community, Share Your Career Path with Wilson Students
Throughout the year, we will host career fairs, guest speakers, mock and informational interviews, and job shadows and we need your help to provide opportunities for students to connect their classroom learning to the world of work and discover potential career fields of interest. We are looking for parents, friends, neighbors, and colleagues of Wilson families to share your professional journey and what path you took from high school to where you are now. To volunteer to be part of our Career Fairs coming up on October 23 and November 30, got to https://goo.gl/forms/98ZORIG8b0P8fS6S2. To volunteer for other events throughout the year, register with PPS Partner Connect at www.pps.net/Page/10952 and specify Wilson as your school of choice.

---

More Resources

FairTest Searchable database of Accredited Colleges and Universities That Do Not Use ACT/SAT Scores: More than 1000 four-year colleges and universities do not use the SAT or ACT to admit substantial numbers of bachelor-degree applicants. For the searchable database, click here: http://fairtest.org/university/optional.

OSAC Scholarships: The Oregon Student Access Commission is a clearinghouse for over 300 scholarships for Oregon students. By completing their application, you can apply for the Oregon Opportunity Grant and up to 20 scholarships including two for Portland Public School students and three specifically for Wilson seniors. The OSAC application will be available in early November; stay tuned for more information.

Scholarship Searches: There are a number of free scholarship search services available to you. You complete a profile, the search engine runs it against a huge body of scholarships, you receive notification of scholarships that match your profile. This can be very helpful, it allows you to sort through a huge database and focus on the scholarships that match your interests and background. The sites we recommend for your search are: Naviance, Fastweb, or Scholarshipexperts.com. Again be sure to take advantage of our volunteers and editors to help. Get started and good luck!

Work on Your College Essay This Summer with Ms. Johnson
Calling all Juniors: College Essay Writing Workshop, Offered through the Lewis & Clark Oregon Writing Project, taught by Wilson's own Jaydra Johnson
Monday-Friday, June 24-28, 9am-noon
Wilson High School, room 136

Join Ms. Johnson for an inspiring and interactive college essay writing series. Write sentences that sizzle and paragraphs that pack a punch. You'll leave with at least two polished admissions essays that boil over with your brilliance and grab the attention of admissions committees. Small class size means lots of individualized feedback and activities tailored to those who join. Space is limited, so pick up and return your completed registration form to the College and Career Center ASAP! Deadline is May 31. Cost: $175, $100 for free/reduced lunch students*
*Please email jjohnson5@pps.net if you need more help paying

Ms. Johnson is an Oregon Writing Project coach and has published poems and essays for several journals and magazines. She has taught English, including AP Lang, at Wilson for three years.

Oregon Private College Week, July 29-August 2: Learn more about attending one of Oregon's private colleges. Eleven independent non-profit colleges host campus tours and information sessions every day Monday-Friday, July 29-August 2, 2019 at 9am and 2pm. Register and plan visits at https://oaicu.org/oregon-private-college-week/
Phone:
Email:
Degrees and Certifications:
Kate Morgan

Career Coordinator
Room: College and Career Center, room 149
Email: kmorgan@pps.net
phone: 503-916-5280 x75279

Ms. Morgan earned her bachelor's degree from Trinity College in Washington DC with a major in Political Science. She later earned a Master's Degree in Education from Marylhurst University in West Linn, Oregon. "I am passionate about helping students explore their career interest," says Kate. A native Oregonian, she graduated from Marshall High School in Portland, Oregon. For fun, she enjoys reading books, outdoor activities, and watching movies.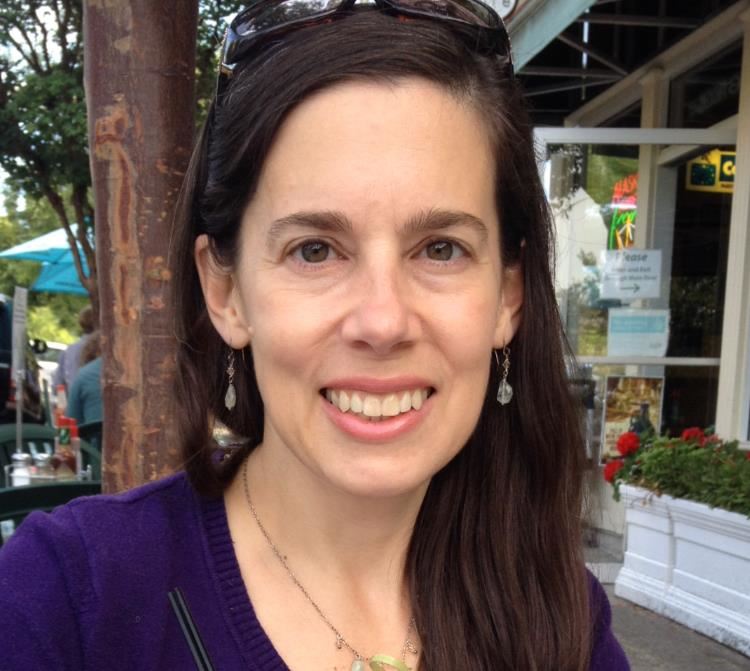 Phone:
Email:
Degrees and Certifications:
Jessica Wade

Career Coordinator
Room: College & Career Center, Room 149
Email: Jwade1@pps.net
phone: 503-916-5280 x75279

Jessica grew up in Ohio and received a Bachelor's degree in Communication. She began her career at the National Center for Higher Education in Washington, DC. She later earned her MA at the University of Colorado-Boulder and taught Communication, Writing & Rhetoric. Jessica moved to SW Portland more than 13 years ago and recently directed the Community Engagement and Service office at Linfield College.

Jessica is passionate about creating transformative experiential learning opportunities to help students discover their interests and pursue their life goals. When she's not working with students, Jessica can be found hiking and camping with her family, dancing, or volunteering.
---

CRLE Reflection Forms

---

Career Related Learning Events

The following opportunities meet the Career Related Learning Requirement that all students must have to graduate from Wilson High School. Email Kate Morgan in the Career Center with any questions.

Portland Police Cadet Program Now Accepting Applications

Students in grades 10-12 who are interested in a career with the Portland Police can apply. This is a competitive program, so please apply as soon as possible.

The Police Cadet Program is designed to provide an introduction to law enforcement to young men and women who are interested in pursuing a career in law enforcement. To apply and for more information see Ms. Morgan in room 149 or visit the Police Bureau Cadet Page.

---

Portland Fire & Rescue Explorer Program Now Accepting Applications

Portland Fire and Rescue is now accepting applications for the Fire and Rescue Program. The Portland Fire & Rescue (PF&R) Explorer Program provides the opportunity for young men and women, ages 16 to 20, to become familiar with career opportunities available in the fire service. To apply and for more information, please visit their website.

---

Registration is open for Summer Arts and Design "Creating Worlds" Workshops!

This workshop is free and satisfies a CRLE requirement. Interested in drawing, writing, designing or computer games? Bring your unique vision and personal creativity to this two-day workshop led by writer and game designer, Will Hindmarch. The team will create an imaginary place out of the things we like to work with most: from dialogue, lyrics, and fiction to illustration, music, and games. Learn collaborative and critical skills that'll change the way you look at the different worlds around you.

Students can sign up for one of the following sessions:

Session 1: Wednesday and Thursday, July 17 and 18
Session 2: Saturday and Sunday, July 20 and 21
Program time: 10 am to 4 pm
Registration deadline: June 12
Location: N M Bodecker Foundation, 2360 NW Quimby St., Portland, OR, 97210
Meals: Healthy breakfast, lunch, and snacks are provided.
Transportation stipends are available on request.

This is a two part registration: 1) Apply online at https://docs.google.com/forms/d/17BGhffQ2hbLZviu7uk8t_i5_5tppksrVFEonrDJddIA/edit AND 2) Pick up a paper application in the College and Career Center in Room 149.

---

Build Your Resume with Spring and Summer Opportunities—Apply Now

The 2019 Ted R. Lilley Continuing Umbrella of Research Education (CURE) Program is Now Open to Applications
Ted R. Lilley CURE is a paid eight-week summer research internship program supported by the Knight Cancer Institute and the Center for Diversity and Inclusion. It offers hands-on research experiences to Portland-area sophomores and juniors who excel academically and come from socially or economically disadvantaged backgrounds. The goal of this program is to address the issue of health equity by increasing participation of underserved and underrepresented minorities in biomedical research and other health-related fields. For more information, see https://www.ohsu.edu/center-for-diversity-inclusion/ted-r-lilley-cure-program. Apply online by January 28 at https://octri.ohsu.edu/redcap/surveys/?s=WNCRXEMMEA

Enterprise Academy
Are you interested in a career in business? Then Enterprise Academy is for you! Enterprise Academy is a free weekend-long business seminar where students will work in competitive teams to build their own business plans. The weekend will combine business simulations, team advisors, and motivational speakers to help guide students in the process. Over 80 students from high schools throughout the metropolitan area will come together Friday, March 8-March 10 at Camp Kuratli. This opportunity is open to mature high school students who maintain a 2.5 GPA. For more information and to apply visit http://rotarypdx.org/programs/youth-programs/enterprise-academy. If you have any questions please stop by the College and Career Center.

Kaiser Permanente Youth Exploration Academy in Healthcare (KP Yeah!)
A paid, four-week interactive exploration program for high school students, KP Yeah! runs from July 1-July 26, 2019. The program provides high school students with exposure to Kaiser Permanente's integrated healthcare system while promoting access to higher education, career readiness and an introduction to various healthcare pathways. Criteria for participation:
Must be a high school junior or senior in Fall 2019 or graduating class of 2019
Minimum cumulative GPA of 2.5 on a 4.0 scale (weighted)
An interest in the healthcare field
Must reside in the Kaiser Permanente Northwest service area and attend an eligible high school

For more information and to apply, visit https://kaiser-scholarship.fluidreview.com/prog/kp_ye

POWGirls Now Recruiting for Spring Break and Summer Workshops
POWGirls, a program of the Portland Oregon Women's Film Festival, offers workshops in video production, cinematography, audio recording, set lighting, digital editing and media literacy for girls and non-binary youth ages 15-19. Our instructors are working media producers who inspire girls to be creative, tech-savvy leaders who will help realize gender equity in the film industry. All films produced during POWGirls workshops are screened at the Portland Oregon Women's Film Festival (POW Film Fest). Scholarships are available. To learn more about upcoming workshops and to register, go to www.powgirls.com/upcoming-workshops.html

Portland Parks & Recreation is Now Recruiting for Paid and Volunteer Summer Positions
Aquatics Program positions: Training and application information in Room 149
Youth Conservation Crew: www.portlandoregon.gov/parks/ycc
Community Center Summer Camp Counselors and more: https://bit.ly/2Xzi5YS
Greenspaces Restoration and Urban Naturalist Team (GRUNT): www.portlandoregon.gov/parks/grunt
Summer Opportunities

2019 Wilson High School Summer Opportunities Fair, Wednesday, May 22, 3:15-4:30PM

Brought to you by the College & Career Center. Community employers will be present to speak with students about job opportunities. Human resource specialists will be on site to offer mock interviews for students get interview practice. An information session on "How to land a summer job," will be offered twice during the job fair. Please sign up for the mock interview and information session beforehand in room 149.

Check out our list!

We've done some research to help you find Oregon-based summer programs. This is not an exhaustive list and does not include sports camps. Your counselors do not endorse or recommend any specific program on the list below. Many are fee-based, some offer scholarships/sliding scale fees and some are free. The list is provided to inspire you to investigate your options.

Join the Hillsdale Neighborhood Association Board—Apply ASAP!
Youth who want to make a difference in our community are welcome to apply to the Hillsdale Neighborhood Association (HNA) Board. Minimum requirements:

Must be 16 years of age
Must be willing/able to make a one-year commitment to serve on the HNA Board
Ability to attend monthly meeting (approximately 2 hours per month)
Must live, study, own property, or work in Hillsdale
Either have attended a previous meeting or completed a membership form by Friday, May 31 at https://bit.ly/2VG10iz.

Interested students:

Should submit short answer to a list of questions to the HNA nominating committee (board@hna-pdx.com). A list of questions and more information can be found at https://swni.org/hillsdale/board-elections
Attend and be prepared to make a brief statement at the upcoming meeting: Wednesday June 5, 2019, Hillsdale Public Library, 5:45pm-7:45 pm



Boys & Girls Club Now Recruiting! Come to an Information Session Wednesday, June 5, during Lunch, College & Career Center (Rm 149). YouthForce TeamWork internship program at Providence Park is now recruiting 16-19 year old teens looking for a first job. Attend the information session with Boys & Girls Club staff and apply at http://bgcportland.org/YouthForce. BGC also seeks Summer staff at their centers around Portland. Learn more and apply at http://bgcportland.org/employment

Serve Your Community with Meals on Wheels as an AmeriCorps Members. Fight hunger while you earn an $1800 stipend and a $1230 education award in 300 hours this Summer. Now recruiting for three positions including:

Meal Production Lead (must be 17)
Site Monitor (must be 17)
Delivery driver (must be 18)

Apply ASAP at http://equalheart.org/AMRApplication.html

Now Hiring at Burlingame and Raleigh Hills Fred Meyer. Apply online at jobs.fredmeyer.com. Once you apply, please call to schedule an interview:
Stacy, Burlingame Fred Meyer: (503) 452-3046 ext 2650
Sharon, Raleigh Hills Fred Meyer: (503) 203-6155


Safeway and Albertsons Now Hiring. Interested candidates may submit a profile and an online application to http://www.safeway.com/careers or http://www.albertsons.com/careers

Legacy Health Good Samaritan Medical Center. Volunteer Services seeks Junior Volunteers (minimum age of 14). For more information and to apply, download an application at https://www.legacyhealth.org/patients-and-visitors/visit-or-volunteer/volunteer.aspx

Providence Health & Services Oregon. Hiring for jobs in food services and environmental services. $15/hr wage. Learn more and apply at http://www.providenceiscalling.jobs

Portland Children's Museum Recruiting for Paid and Volunteer positions. Like to work with kids? Volunteer in the Maker or Clay Studio or be a Play Guide. Application available at www.portlandcm.org/more/about-us/volunteer or email volunteer@portlandcm.org with any questions. Join the Museum team. Now recruiting for a variety of paid positions (minimum age requirements may apply). Apply at https://www.portlandcm.org/about-us/jobs

Be an Outdoor Science Education Camp Counselor with OMSI. Work mid-June through August supervising campers at night and during down times throughout the day. You live with campers in cabins for the duration of the program at the Coastal Discovery Center, in Newport, Oregon, or at Hancock Field Station near Fossil, Oregon. To learn more or apply for the Camp Counselor positions, visit https://omsi.applicantpool.com/jobs/
TSA Hiring Event. The Transportation Security Administration (TSA) will be holding an expedited hiring event for the full-time and part-time Transportation Security Officer (TSO) positions at Portland International Airport (PDX) with pay starting at $16.91/hour with full federal benefits. Attend a Fast Track to Hire Event:
Monday, June 10 or Tuesday, June 11, 2019
Sheraton Portland Airport Hotel
8235 Northeast Airport Way, Portland
9:00am-2:00pm

New high school graduates who are at least 18 years of age are encouraged to attend. If a student is not 18 by the time of these events, they can apply once they turn 18. Completion of all components may take 3-5 hours and candidates should plan accordingly. Note: Please bring 2 forms of state-issued I.D. and any necessary glasses or lenses for a computer based test.

Census 2020 - 18 and over? Be a Census Taker! - https://2020census.gov/en/jobs/job-details.html

FBI 2019 Teen Academy, FREE week long in-residence camp July 8 - 12, 2019 at the Oregon DPSST in Salem. Current Oregon high school sophomores and juniors (those entering their junior and senior years in the fall of 2019) are welcome to apply. All applications must be received by 4 p.m. on May 15, 2019. Applications can be found at FBI.Gov/Portland or directly https://www.fbi.gov/file-repository/fbi-portland-teen-academy-application-2019.pdf/view

Friends of Tryon Creek Nature Day Camp Volunteer Counselor - https://tryonfriends.org/day-camp/#counselor_application

Mittleman Jewish Community Center - Now hiring 2019 Summer Camp positions - https://www.oregonjcc.org/about-us/employment

Oregon Zoo – Food Service Opportunities with Aramark https://careers.aramark.com/ListJobs/All/Country-US/State-OR/City-Portland/

Portland Parks & Recreation (PPR) Aquatics – Now hiring Life Guards, Swim Instructors, Water Fitness Instructors - Training & Application Info in Rm 149

PPR Youth Conservation Crew – Deadline to apply April 19th http://www.portlandoregon.gov/parks/ycc

PPR Community Center Summer Camps Counselors and more – Deadline to apply May 15th - https://bit.ly/2Xzi5YS

Portland Fire & Rescue is hosting a fire training camp for young women ages 16 - 20 years old.This three-day camp is an opportunity to experience the unique aspects of being a firefighter. Apply by May 22nd - https://www.portlandoregon.gov/fire/78705

SummerWorks! For low-income youth 16 & older. Intern for 180 hours over the summer and get paid $12.50/hr. Application opening next week! http://summerworkspdx.org/

Allies Film Camp is a one-week exploration of storytelling through technical filmmaking

BodyVox workshops and intensives for dancers (beginner-advanced)

Building Camps for girls are sponsored by Oregon Tradeswomen

Cascade Mountain School offers outdoor environmental programs and overnight camps in the Gorge

Coding with Kids offers coding summer camps (Python, arduinos, game development, etc.)

NW Cyber Camp. offers a week of hands-on projects related to the growing field of cybersecurity, coed and a girls only options. A strong opportunity for in-depth engagement with the tech industry with six industry guest speakers at each camp, a reception on Thursday night in collaboration with the Technology Association of Oregon and Oregon Cybersecurity Advisory Council, industry exhibits, and possible dignitaries including elected officials, and presentations from professors from Oregon's higher ed organizations such as OSU, OSU, OregonTech, etc.

Free Geek's volunteers bring home a computer after 24 hours of volunteering

Hilarious Youth is a summer sketch comedy workshop for students age 11-15

iDTech, a national tech education company, offers STEM education on the Lewis & Clark campus

LiveSET, Sound Engineering for Teens, is a summer camp for young musicians and future sound engineers.

Multnomah County Library, join Summer Reads or volunteer at the library

My Voice Music offers music lessons, classes, Hip Hop Lab and an Artist Mentorship Program

NW Film Center, Film Camps for kids + teens introduce animation, green screen, media arts, etc.

NW Youth Corps offer Epic Oregon Summer Camping Weeks for 14-15 year olds and five week work experience/camping and a community service focused day program for 16-18 year olds.

OMSI's Youth Volunteer Program requires you to start as a Thinkineer before leveling up to the Science Squad: Teen Youth Alliance – Thinkineers (applications typically due in May)

OMSI's 9-12th grade summer camps

Open Signal offers video and animation classes, camps and workshops for youth 8-18

Oregon Department of Transportation's Driver Education Teen Parent Resources

Oregon State University's pre-college summer programs

Oregon State University's Summer Experience in Science & Engineering for Youth welcomes girls and minorities interested in math

Intern for Camp Invention, an elementary STEM summer camp offered by the National Inventors Hall of Fame,

Oregon Zoo has many volunteer opportunities for youth.

Outward Bound's wilderness adventures (some Oregon rafting/mountain trips, most programs in other states)

PDXtechies will teach you to build iPhone apps at iOS Programming Summer Camp

PLACE, a youth civic engagement program with an urban planning focus

Portland Center Stage, Summer Intensives

Portland Community College, Summer Teen Program

Portland Parks & Rec, Teen Force

Portland State University's Summer Business Institute (free, one week program for 11th &12th graders who identify as first generation college-attenders, student of color, LGBTQ, low-income or undocumented students).

Portland State University's Transportation Institute (free, two week program for girls)

Portland Oregon Women's Film Festival (POWFest) offers POWGirls filmmaking classes for girls

Process Institute's summer TRU Youth Leadership Intensive, empowering teens in leadership, conflict facilitation, and creativity

Rock 'n' Roll Camp for Girls, collaborative music creation and performance

Saturday Academy, offers a wide variety of hands-on classes and camps

The CENTER (Create Engage Notice Teach Empower Remember) offers 1 and 4 week civic engagement and leadership programs in the summer

Trackers Portland offers teen adventure camps

Young Entrepreneur's Business Camp, one week events at your choice of OSU, UO or the U of Portland

Volunteer Opportunities

Youth and adults can find one-time and extended volunteer opportunities at the Hands-On Portland website. Type in your zip code or a keyword like "computers" or "animals" to find non-profits that need your time and talent: http://www.handsonportland.org. Volunteer Match is another great online resource for finding a cause or non-profit who needs your passion and talent:http://www.volunteermatch.org.