Ida B. Wells High School
Student and Family News
March 1, 2021
Dear Ida B. Wells HS Students and Families,
I hope you got some rest this weekend and I hope you enjoyed a bit of sunshine, too. I spent a couple of hours at Delta Park on Sunday watching my son play soccer. This was his first official soccer game for more than a year. He and his teammates had a lot of wiggles to get out of their bodies. As some of you know, high school athletics is kicking into high gear as well. I want to give a special shoutout to our Athletic Director, Mike Nolan, for doing an outstanding job of supporting our coaches and athletes over the last 11 months. Thank you, Mike, for successfully juggling all kinds of requirements to ensure that our students and coaches can now begin to return to fields and courts for practice and competition.
Last week the district announced that students in grades 6-12 will have the option to attend in-person Hybrid instruction in April. Students and families will complete an interest survey later this week. Knowing how many students are hoping to return for Hybrid instruction will give us a better sense of what possible schedules might look like. Personally, I think the best option is to start Hybrid with everyone continuing to attend synchronous classes through CDL and to allow small cohorts of interested students to come into the building for asynchronous afternoon time. We could eventually scale up this model to include synchronous in-person instruction as well. If you have any questions or suggestions regarding Hybrid, please send me an email.
Filip Hristic, Ida B. Wells HS Principal
Here are more announcements for this week:
OUR SCHOOL

Successful Schools Survey
The Successful Schools Survey is our annual district-wide school climate and feedback survey. These surveys provide students, families, staff, and leaders an opportunity to provide feedback on their school's climate and their experiences at school. The survey window will run to March 12 for students, staff and leaders, and to March 19 for families. Here is the pps link of where to go to take the survey: https://www.pps.net/Page/17177
For more information about the Successful School Survey, you can read the FAQ
in English: Successful Schools Survey_English
in Spanish: Successful Schools Survey Spanish
in Somali: Successful Schools Survey Somali
Yearbook
The 2020-2021 Yearbook is now on sale! Due to a reduced size (about a 100 fewer pages) the price has been reduced to $45 this year. It will also not be available for pick up until the beginning of the 2021-2022 school year. Order your copy today on https://pps.schoolpay.com/ so you will always have memories of this unprecedented school year. If you have any questions or concerns, please email the yearbook adviser, Keith Higbee, at khigbee@pps.net.
New Mascot for Ida B. Wells High School
We are choosing a new mascot for Ida B. Wells HS. Please share your mascot suggestions here by this Wednesday if you haven't done so already: Mascot Suggestions
ACADEMICS

AP Exams
AP Exam Registration deadline is March 2nd. Second semester students who want to take AP exam(s), must complete the registration and payment process by Tuesday, March 2nd. Follow these registration steps to complete the process. When on the payment site and choosing your AP class, go all the way to the bottom of the drop down menu to select Spring AP __(class name)__.
In addition, there is a Mandatory Form for all AP Students taking exams This form lets us know whether you'd rather test in person, at home or are okay with either. The survey must be completed from your PPS student account.


SAT Exam
In an effort to give all of of our juniors the best opportunities to reach their post high school goals, we are offering the SAT test in person, with Covid protocols in place, at Ida B. Wells on April 13th and 27th. The test will be free of charge.

We will divide the juniors up between the two dates. It will not be a choice as to which date you attend. We have ordered enough exams for all juniors to take the exam; however, in order to plan with COVID safety in mind, it is essential that students respond to the survey, indicating whether they will or will not take the exam.
We are reopening the Survey until Friday, March 5. If you have not yet filled it out, please do so ASAP. The survey must be completed from your PPS student account.

Spending some time preparing for standardized tests is essential to maximize your score. We have compiled a list of resources, not endorsed by PPS, that you can use to get you ready for test day.
COUNSELING

Senior News, Class of 2021
Social Media
We have new social media accounts set up for the graduating class of 2021. These are great places to share past and present photos of our graduates and their friends from elementary, middle school and high school. Also, as you know what plans are after graduation, this is a great place to share the news!
Brick Sales - Makes a great graduation gift!
Leave your legacy with the purchase of a personalized, engraved brick installed by the Ida B. Wells Boosters in the Stadium Plaza. Proceeds will be used to benefit students in sports and clubs. Bricks are LIMITED!! Makes a great graduation gift, memorial, or tribute! Please be sure you complete a Buy a Brick form. Order online at
https://www.bricksrus.com/donorsite/ibwboosterclub
If you have any questions, please contact, Brick Sales Coordinator, Bryan Huester, at 503-313-0794.
To find all news about the Senior Year and Graduation, visit our website Senior News, Class of 2021
From the Career Center, Jessica Wade, Career Coordinator
Ida B. Wells HS Career Learning, Week of March 1.
Future You 2 Go This Week: – Career & Post-secondary Presentations
No pre-registration required; Click on Link to Join; Counts toward Career Related Learning Experience requirements once reflection assignment is completed.
W, 3/3, 1:00pm-1:45pm: Post-Secondary Presentation-PCC CADD (Computer Aided Design and Drafting).
W, 3/3, 2:00pm-2:45pm: Career Presentation-Cara Snow, Chief of Staff and Community Engagement Officer-Technology Association of Oregon.
W, 3/3, 3:00pm-3:45pm: Career Presentation-Kristel Wissel, Sports & Philanthropy Professional. Connected Careers: Sports Industry, Marketing, Business, Sales, Community Outreach
View all current and past Future You 2 Go events.
Career Focus Event:
Th, 3/4, 1-2:30pm: Computer Science & Technology CFE- Register in advance by March 2nd - http://bit.ly/Reg-TechCFE
Registrations Now Open:
"BE THE CREATIVE DIRECTOR: ADVERTISING INTENSIVE," a FREE virtual workshop for high school students interested in digital media, graphic design, film/video production, creative writing, journalism, mass communications, and marketing who want to learn more about creative careers in advertising, media, and content creation.
Dates: March 22 – April 7, 2021 | Meets Monday thru Thursday (includes Spring Break), Live classes: meet via Zoom Mondays and Weds @ 5:00 PM—7:30 PM; Asynchronous sessions: via the online course portal on Tuesdays and Thursdays. Register online at the Boedecker Foundation website
Health Insurance Portability and Accountability Act (HIPAA) TRAINING! Date: Friday, March 12, 1:00pm-2:00pm
Learn how health care professionals guarantee security and privacy of health information. At the end of training, participants will be given the opportunity to take a quiz to earn a certificate. Pre-Registration is Required by March 10th: http://bit.ly/Reg-HIPAA
Deadlines this Week:
3/5 – Apprenticeship in Science & Engineering Applications Due
For information on these opportunities and more, please contact Jessica Wade, jwade1@pps.net
From our Social Worker, Britni Locke
Ida B Wells Pantry Restock
With LIPI beginning today, our Social Worker is ready to restock the hygiene pantry in hopes of opening access up to families in need. If you need some extra support, please email Britni Locke at blocke@pps.net. If you're able to contribute - here's the signup for what's desired and where/how to drop off. VolunteerSignup - Online volunteer signup sheets - IBW Food & Hygiene Pantry Restock 1.2021 signup sheet
Substance Abuse Information
The Office of Student Success and Health is excited to announce that beginning Tuesday, March 2nd we will have drop-in hours for families. These office hours will be open to anyone - parent, family member or caregiver in the district. It will be an opportunity to "stop by" virtually and ask questions about substance use prevention, find out about resources and get information about accessing supports. This drop-in space will be staffed by at least two people from the Substance Use Supports team. FLYER with LINK TO OFFICE HOURS
In addition, there is a free 6 week series beginning March 4th for parents/caregivers who have concerns about a young person's substance use. Please see the flyer for all the details. Parent Skills Group Flyer

Benson High School Wellness Center
The Wellness Center located at Benson High School is open to assist with medical issues. They are also now a location conducting COVID testing (not vaccines). For more information, please refer to this flyer: Benson Wellness Center
The For any questions or assistance with these issues, please email Britni Locke at blocke@pps.net
FAMILIES & COMMUNITY
PTA
Scholarship – donate or apply!
Each year the PTA funds two $1000 scholarships to seniors. If you are interested in donating to the scholarship fund please click here (go to "nonprofit groups" and then donate directly via the "PTA Scholarship Fund" link). If you are a student interested in applying for the scholarship, please click here. Scholarships are due April 2, 2021.

Staff Appreciation
Spring staff appreciation project is coming online - our plan is thank you notes and gift cards. If you're available to write some of the notes, please message Jessica (jess_jon@msn.com) your email address and we'll coordinate. If you are able to donate, please either Venmo (@jchrist18) or message Jessica (jess_jon@msn.com) for other options. Hoping to be ready to distribute in April!


Let's show those hardworking IBW teachers and staff some love.
Boosters Club
Mark your calendar now for the next meeting on Monday, March 8, 6:30-8pm. The zoom link is available on the website master calendar Booster Club, March Meeting Info. For general inquiries, email info@ibwboosterclub.org
Community Equity Council
The IBWHS Community Equity Council (CEC) is hosting an anti-hate coummunity virtual event on March 9th in partnership with the ADL. More details can be found on our website: Community Equity Council

LIBRARY
Textbook Return
If you still have textbooks and/or library books from Semester 1, please return them ASAP. In addition, if you have wifi hotspots or chromebooks that you are no longer using, please return those as well. During the hours of M-F, 9am-3pm, you can drop off textbooks or library books on the cart that is outside the front doors. If you are returning chromebooks or wifi hotspots, please call the number on the front doors and someone can assist you.

Multnomah County Library's 2021 Teen Summer Reading Art Contest

Students, grades 6-12 can enter
The winning design will appear on the cover of all teen

summer reading

gameboards.

The winning artist will be awarded a $100 gift card to an art supply store.
More entries will be selected to produce a "Reading Colors Your World" coloring book that will be given to Summer Reading participants. Kids all over the county will be coloring your designs!
#Virtualandia
Literary Arts is pleased to announce that our popular youth poetry slam competitions, Verselandia! and East Side Slam!, are combining forces to take place again this year, reimagined as an online event - #Virtualandia! For more information, visit:
#Virtualandia
!
ATHLETICS
Read the most current Ida B. Wells Athletics Update, March 1 from Athletic Director, Mike Nolan
We host our first contests in over a year in our stadium today when we host Men's Soccer contests against Beaverton. We are looking forward to seeing our student-athletes and coaches on the pitch tomorrow! The rest of our fall programs all have their first contests this week as well. Unfortunately Based on the restrictions placed on interscholastic activities as a result of the pandemic, PPS has determined that only certified coaches, athletes and approved event personnel will be allowed to attend contests in person. Unfortunately, we cannot allow spectators to attend contests at this time. Read the entire letter from PIL Athletics here: https://www.pilathletics.com/

For a complete list of all contests, please visit the Ida B. Wells Athletics Website: Athletic Schedule, Week of March 1
Lastly, it is with great pleasure we announce the hiring of our new Head Softball Coach, Ashley Reeves. Ashley is a graduate of Ida B. Wells(former Wilson High School) in 2013 and a former student of mine (Mike Nolan) when I was teaching Social Studies! Ashley was a four year Softball player and during her time she was a force to be reckoned with as a player. She was named the PIL Sportswoman of the Year her senior year and the Paul McCall Sportsmanship winner the same year. After her time at Ida B. Wells HS, she played two years at Yakima Community College where she was named captain for both years. Coach Reeves came home and has been our Head JV Coach for the past five years where she has done an outstanding job of providing a great experience for her players while emphasizing the fundamentals of the game and teamwork.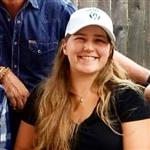 STUDENT ACTIVITIES

Community Building for 9th Graders!
We're so excited to be offering another community-building meeting for our Freshpeople! This meeting will be a great way for 9th graders to meet some more friendly faces from Ida B. Wells-Barnett and to help build that sense of community that we've lost given the current comprehensive distance learning setup going on. During the meeting, we'll be playing games and doing different activities with the hope that whenever we return to the building, our freshpeople will feel more at home. This month's meeting will be very similar to the first one we held last month, so if you weren't able to attend last month, no problem. The event will be on Wednesday, March 17th at 12:40 pm. Here is the link to join meet.google.com/kky-uxqu-zab

Student Senate
Student Senate will have its second meeting this Thursday, March 4th, during lunch (noon)! Student Senate is a space for clubs and leadership to communicate and collaborate. The goal is to make it easier for clubs to get resources and support in a student-led space, while encouraging improved school wide communication. All clubs at Ida B. Wells-Barnett are welcome to a representative. Please contact Ms. McFadden (mmcfadden@pps.net) for more information!
TEACHERS AND STAFF

Britni Locke is the new social worker at Ida B. Wells HS beginning this year. Learn more about her on her staff page on our website: Britni Locke
Have a great week!
Ida B. Wells High School