Dear Ida B. Wells Students and Families
Welcome to October. This is birthday season in our family. My son turned 10 last week and my daughter is turning 13 this week. Happy birthday to all the Libras out there!

There is also a lot on the schedule here at IBWHS during October. Spirit week begins this week with Homecoming next week. We also have a special schedule next Wednesday with our College and Career Readiness Day. Please see more about these events and many others here in the Student News.
Sincerely,
Filip Hristić, Ed. D.
Principal, Ida B. Wells HS
Portland Public Schools
"Lifting as We Climb"

OUR SCHOOL

Schedule this Week, October 3 - October 7

Monday - A Day
Tuesday - B Day
Wednesday - A Day Flex
Thursday - B Day Flex
Friday - All 8
Important Dates
October 5 - Spirit Week begins
October 10-13 - Homecoming Week
October 12 - College and Career Readiness Day, Special Schedule for all students
October 13 - Homecoming Assembly, Game and Dance
October 14 - No School for Students; Statewide Inservice Day. School Closed
October 19 - Picture Re-Takes
Name our Mascot - vote this week!

Ideas were submitted and now it's time to vote! Please use this form to vote
Vote for our Mascot Name
Reveal: October 13, Homecoming!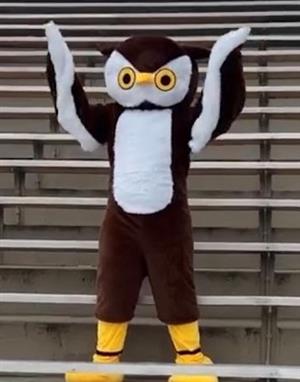 Spirit Week and Homecoming

Spirit Week begins this Wednesday!
Show your school spirit from Wednesday 10/5 - Thursday 10/13! We will have some accessories in Room 143 if you need any supplies to demonstrate your school spirit. Awards will be given for Most Spirited to both students and staff who submit their looks to the Leadership Instagram @ibwhs_leadership for consideration!


Homecoming, October 13: Assembly, Game & Dance
We have an exciting week coming up! Next week is homecoming week. The week will culminate with an assembly, football game and dance on Thursday, October 13th.
Homecoming Assembly Schedule for Thursday, October 13th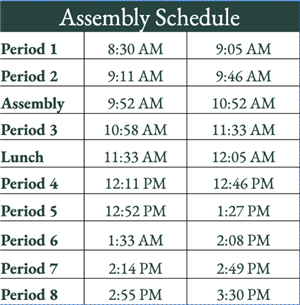 Homecoming Football Game, 7:00PM vs. Lincoln. Battle of the Birds
Show your Guardian school spirit by wearing white with a pop of green. At the football game, we will have face painting and face glitter available. Face painting will be done by volunteers from our amazing art department and 25% of the profits will go back to the art department.


Homecoming Parade Volunteers Needed


Hi IBW High School community! Do you own a truck or convertible that you are willing to contribute for the night of our homecoming parade? We are looking for cars that have open air seating that can be decorated as floats for the parade on Thursday, October 13th, beginning at 4:30pm. Please use this form to respond: Homecoming Parade

Homecoming Dance - A Night in Outer Space
The homecoming dance will follow the game from 9:00-11:00p.m. in the gym. The theme is A Night in Outer Space. Wear your white or a bright color to contrast with the space decor and black lights! Also, sneakers only
Tickets for homecoming are $5 when purchased in advance, and $10 at the door. We will be selling tickets outside of room 143 during lunch! If you have ASB, tickets are free, but you still need to reserve a ticket during lunch, otherwise you will also pay $10 at the door. See you at homecoming!
College and Career Readiness Day, October 12th
Next Wednesday, October 12th, is College & Career Readiness Day. This is an instructional day with an early student release at 1:30pm. Students are expected to be at school, and attendance will be taken.
While all of our Sophomores and our registered Juniors take the PSAT, our Freshmen, remaining Juniors and Seniors will be participating in in-building activities that include career-related learning opportunities, post secondary preparation, and other activities. Please read the specifics below for each grade.
9th graders (all)

Find Your Path

Report to Auditorium by 8:30AM

Students will learn about IBWHS Pathways, attend career speakers, and complete their first career-related learning experience (CRLE) reflection toward graduation requirements before engaging with Freshmen teams in a film screening and discussion.

Students should bring a water bottle, fully charged chromebook. Snacks will be provided

10th graders (all)

PSAT Exam

Report to Testing room by 8:30AM

Testing room locations will be shared with students in advance of PSAT.
Students should bring (2) #2 pencils, StudentID/StudentVUE, College Board approved calculator (see Student Guide), a sealable water bottle (for consumption during hallway breaks only). Snack will be provided.(if you have dietary needs, please bring your own snack in a ziplock bag.

11th graders (signed up to take PSAT)

PSAT Exam

Same as 10th graders. See above.

11th graders (who did not sign up to take the PSAT)

Find Your Post Secondary Path

Report to Gymnasium by 8:30AM

Students will engage in College and Career Readiness activities including film screening and programming to help students form their post-secondary plans.

Students should bring a water bottle and fully charged chromebook. Snacks will be provided

12th graders

Senior Get It Done Day

Report to Gymnasium by 8:30AM

Students will engage in College and Career Readiness activities including a Resume workshop to meet student graduation requirements. Other sessions include CommonApp, college essay writing, FAFSA workshops, and more.
Please see Senior session information and schedule.

Students should bring a water bottle and fully charged chromebook. Snacks will be provided
The cafeteria will be open for Breakfast at 8:00am and Lunch from 12:00-1:00pm.
Leadership Students partner with Communicare

NEW!
Partnering with Communicare, Leadership students at our school will be helping to raise thousands of dollars that will go to local nonprofit organizations. Before raising money, we want to hear from the community on what issues you are most passionate about. Please take this
Communicare Survey
to help us narrow down which nonprofits we will consider this year!

School Photos

Lifetouch school photos have arrived. Students can pick up orders before/after school or during lunch in the main office. If you did not order photos but would still like to, you can pick up your proofs in the main office as well. There is an envelope for every student who took a photo.
School Photos - Re-take Day
Wednesday, October 19, 11:00am-4:00pm

Lifetouch will return on Wednesday, October 19th for anyone who would like a re-take of their photo. This re-take photo can be used in the yearbook or for personal package re-orders but school ID photos can not be changed.
Yearbook News

2020-2021 Yearbook

There are still copies of the 2020-2021 Yearbook available! They are $10 and can be purchased with cash or checks in Room 142 or by credit card in the business office during lunch or before or after school. Get them now while supplies last! This deal ONLY applies to the 2020-2021 Yearbook.
2022 Spring Supplement
The 2022 Spring Supplement is now available for pick-up! They are free for all students and you can pick up a copy in front of Room 142.

2022-2023 Yearbook - Pre-Order
Don't forget to pre-order/purchase your 2022-2023 Yearbook! Yearbook pre-orders are highly recommended if students want a guaranteed yearbook at the end of the year. Yearbooks can be
purchased on SchoolPay for $65. The price increases to $75 on January 9th.
2022-2023 Yearbook - Senior Photos
Hey Seniors! Email your senior photo as soon as possible to ibwseniorphoto@gmail.com,
Photos are due by January 6th. Photos should be portrait and not landscape (up and down not side to side) while also keeping them school appropriate. If you have specific conflicts with the deadline, please contact Mr. Higbee at khigbee@pps.net.


2022-2023 Yearbook Ads



Do you know of a business that would like to advertise in the yearbook? If so, they can email
ibwybk@gmail.com
for more information.
National Hispanic Heritage Month @ Ida B. Wells

Please see this flyer for many ways to help celebrate!
National Hispanic Heritage Month
ACADEMICS
PSAT - Juniors, Important Update!

Juniors, if

you already paid for the PSAT on School Pay, you are registered! There is

nothing

more to do. You will receive more information as it gets closer.
If you did not pay for the PSAT we have now filled all the spots and there is no more registration. If you still want to take the PSAT, there are schools in our area that are offering it on Saturday, October 15th. It is up to you to check with them ASAP if they are accepting students from outside their school, but sometimes they do. A few options include: Lake Oswego, Tigard, Beaverton, Sunset, Westview, Tualatin, David Douglas. It is up to you to contact these schools.
AP Students
All students in AP classes need to sign up in AP Classroom. This should be done ASAP! Registration for the AP exam is done at this time as well.
HOW TO SIGN UP FOR AP CLASSROOM/ REGISTER FOR TEST (AP STUDENT SLIDESHOW):
Here
is a slideshow with detailed instructions for students about how to enroll in AP Classroom, register for the exam and apply for financial aid/pay for AP exams.
Steps 1 and 2 can be done in class or at home. Please complete steps 1 & 2 by September 30th.

Step 3 is the payment portion and should be completed at home with parent(s)/guardian(s) by November 1st
COUNSELING
College and Career Center
Career Happenings
This month's online issue of the Ida B Wells Career Happenings is now available. This monthly newsletter features career learning events, leadership and job opportunities for 9th-12th graders.
College Visits - Week of October 3
As always, log into Maia Learning to sign up under Events and check in with your teacher before you go to the visit. Return to class after the visit or you will be marked absent. All college visits are in the Auditorium Foyer.
| | | | |
| --- | --- | --- | --- |
| Worcester Polytechnic Institute | 10/4/2022 | 10:10 AM - 10:50 AM | Elena Morganelli |
| Pitzer College | 10/4/2022 | 10:10 AM - 10:50 AM | Santiago Ybarra |
| University of Vermont | 10/4/2022 | 2:00 PM - 2:45 PM | Elisabeth Bienvenue |
| Kenyon College | 10/4/2022 | 2:00 PM - 2:45 PM | Chris Renaud |
| University of Redlands | 10/5/2022 | 10:10 AM - 10:50 AM | Anna Aegerter |
| Lawrence University | 10/7/2022 | 10:10 AM - 10:50 AM | Joe Johnson |
| University of Washington | 10/7/2022 | 2:00 PM - 2:45 PM | Megan Abernathy |
College Preparation Events
We have an awesome team in our College and Career Center. Be sure to stay informed and take advantage of all the many things they organize.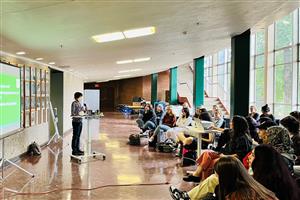 College Essay Writing Workshop, Thursday, September 29
ATHLETICS
Mike's Athletic Weekly
NEW! Greetings Sports Fans! We have an exciting couple of weeks of Guardian Athletics coming up. We kick off homecoming week with our annual Battle of the Birds with a double-header soccer match on Thursday versus our cross-town rivals, the Lincoln Cardinals. The Guardian Leadership Council will be selling t-shirts at the soccer matches on Thursday and throughout the week that our very own Kris Leeper and his team designed for us again this year. All proceeds will go to the Neighborhood House Organization. And of course, we will follow up next week with our Homecoming Game against Lincoln with the dance directly afterwards on Thursday night. Great time for our student body to get excited about all things Guardian! To continue reading the Athletic Weekly, click HERE
Guardians of the Week
Sydney Hett Sr. Volleyball- Sydney has been contributing to the team with her positive energy/attitude and effort all season. Mainly an outside hitter, she has been asked to play a couple of different positions this year and has taken it in stride. Stepping in as a setter, DS or hitter, she brings her game to any position, with a tough serve and smile.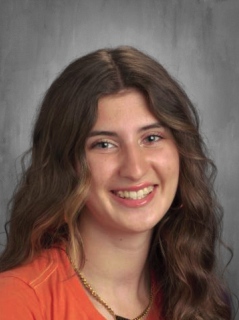 Nathan Olszewski Jr. Men's Soccer- Junior midfielder Nathan Olzewski is the men's soccer athlete of the week. Nathan finished off an excellent team counter attack to make it 3-0 against Forest Grove on Tuesday. He followed that with a gritty performance in a 2-0 win against Franklin to kick off the PIL schedule. Nathan scored the insurance goal with a right-footed shot from 35 yards with 10 minutes left to secure the win.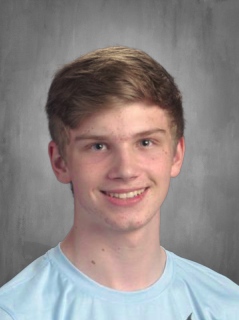 Shayla Ruether Fr. Cheer- Our program has been fortunate to have such strong underclassmen and Shayla Reuther is no exception. As a freshman on the white squad, Shayla is already making a big impact. She is dedicated to growth and highly invested in the program as a whole. She holds herself to a high standard and is constantly pushing herself to improve. As a performer, she is energetic and engaging. She is also very kind and encouraging to her teammates. Even during our toughest practices, Shayla is uplifting towards her teammates, communicating with passion and frankly. We are so looking forward to seeing Shayla shine over the next four years.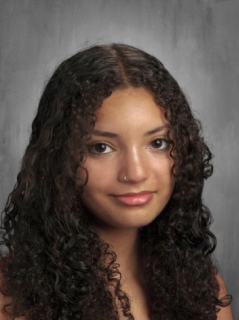 Weekly Athletic Schedule - Week of October 3
For a complete listing of the weekly athletic schedule, please visit the athletic dept. website: IBW Athletics/THIS WEEK. Links to team schedules can also be found on their team pages on the athletic website.
Fall Season - Results
Check out all the results from all levels of our Fall teams here: https://www.ibwathletics.com/page/show/3803298-this-week
Winter - Registration is now open!
FamilyID is now open for Winter Sports! If you are planning to try out for Basketball or participate in the non-cut sports of Wrestling or Swimming, you can now register here: https://www.familyid.com/organizations/ida-b-wells-high-school Please register early and make sure you have a physical ready to go!
Spring - Registration is now open!
In addition, Spring registration is also open in FamilyID now for baseball, softball, tennis, golf, track and field and lacrosse!
Ski Team Information Night - TONIGHT!
Are you interested in learning more about the IBW Ski Team? Come to our information night!
When: Monday, October 3, 2022, 6:30 PM to 8 PM
Where: The choir room of Ida B. Wells(room 105)
Snowboard Team Information Night - Tuesday, Oct. 4
Are you interested in learning more about the IBW SnowboardTeam? Come to our information night!
When: Tuesday, October 4, 2022, 7:30 - 8:30PM
Where: Cafeteria
STUDENT ACTIVITIES
Red Cross Club - Blood Drive, October 28th
An estimated 38 percent of Americans are eligible to give blood or platelets, but of those, less than 10 percent actually donate each year. If you are healthy and eligible, please come out to donate at the Red Cross Clubs' first annual blood drive. Most donations take less than an hour, so book your appointment. So, let's roll up our collective sleeves and become a part of the lifesaving mission.
Location: Ida B Wells Gym
Blood Drive Hours: 9:00am - 2:00pm
Sign up to donate using THIS LINK
Join Speech and Debate at Ida B. Wells HS
Find your voice through Speech & Debate, where we do what others fear most: speak up. In Speech & Debate, students compete, make friends, earn college scholarships, meet college faculty, see campuses, and win trophies every week across America. All are welcome. Speech & Debate is a great team to be part of—come find out why! The club meets Wednesday and Thursday from 3:45-5:30 in the Library. The participation in this OSAA activity is $200 per debater. There is a reduced cost of $35 for students who qualify for free and reduced lunch. To make payment for this pay to play fee, sign in to your schoolpay.com and choose your student.
Student Clubs
Students, check out this slideshow that lists every club with club information, meeting time(s),
advisors and everything else you need to know. It's not too late to join!! 2022-2023 Club List
Student News, October 3