Community Eligibility Provision - CEP
Portland Public Schools implemented the Community Eligibility Provision (CEP), program at 13 eligible schools in September 2014. These CEP schools provide school breakfasts and lunches to ALL students at NO CHARGE while they are enrolled in a CEP school during the 2019-20 school year. Schools approved for the CEP program are reevaluated and assessed each school year to determine eligibility and whether the provision can be financially supported by the department or district.


Families do NOT need to submit a free or reduced-price meal application for students who are enrolled in a CEP school during the 2019-20 school year.

The Healthy, Hunger-Free Kids Act of 2010 authorized CEP to provide an alternative to household applications in the National School Lunch and Breakfast Programs. The intent of CEP is to improve students' access to free school meals in eligible schools and to eliminate the burden for families who are required to complete complicated income applications on an annual basis. CEP was piloted for a three year period in a limited number of States and is now available nationwide beginning July 1, 2014.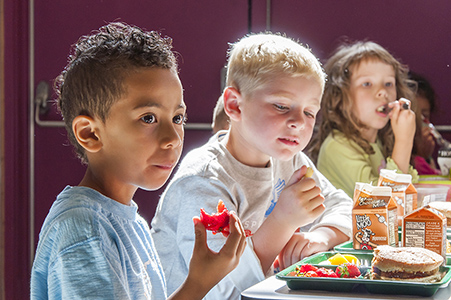 CEP Eligible Schools

Alliance @ Meek
Boise Eliot/Humboldt
Cesar Chavez
George MS
Harrison Park
Lent
Martin Luther King Jr.
Pioneer @ Youngson
Rigler
Rosa Parks
Scott
Sitton
Woodmere