Superintendent's Leadership Team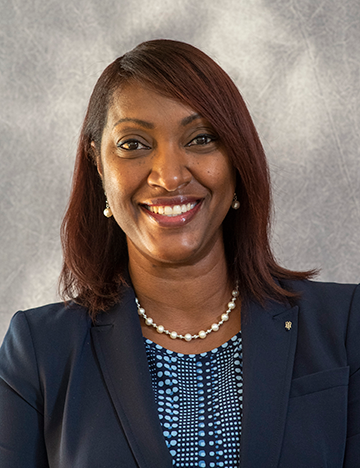 Dr. Cheryl Proctor  
Deputy Superintendent,  
Instruction & School Communities  
503-916-3702


In January of 2022, Dr. Proctor was elevated to Deputy Superintendent of Instruction & School Communities. In this vital leadership role, she oversees curriculum and instruction, student support services, and school performance. Dr. Proctor joined PPS as Chief Academic Officer in August 2021.

Dr. Proctor came to PPS from the School District of Philadelphia, the 18th largest public district in the country, where she has served as Assistant Superintendent. She earned a Bachelor of Science in Communication, with a minor in Advertising, from the New York Institute of Technology; a Master of Science in Special Education, with a minor in Reading, from Florida International University; and Doctor of Philosophy in Educational Leadership and Research Methodology, with a minor in Education Policy, from Florida Atlantic University.

Jonathan serves as the Chief of Staff for Portland Public Schools, the largest K-12 school system in Oregon. An extension of the Superintendent, Jonathan manages the operations of the office, including serving as the executive liaison to the Board of Education and overseeing the District's Communications, Government Affairs, Strategic Partnerships and Community Engagement teams. He serves as President of The Fund for PPS, an independent nonprofit organization. A native Californian, Jonathan built his career in the social and public sector, working at the intersection of strategy, innovation and strategic partnerships, aimed at building systems that empower people, contribute towards racial justice, and builds self-sufficient communities.

A son of immigrants, Jonathan graduated with a Bachelor of Arts in Sociology & Philosophy and a Master of Arts in Management from Azusa Pacific University. He has earned multiple professional accolades, including being named to the 2018 Forbes' "30 Under 30 in Education" list and selected as a 2020 NextGen Pahara Institute Fellow. Jonathan sits on the Board of Directors for the Portland Trail Blazers Foundation, Futuro Media Group and Arte Publico Press.
Brenda came to PPS from Vancouver Public Schools, where she was the executive director of special services. Brenda previously served at Reynolds School District as director of student services, as principal of Holy Trinity K-8 Catholic School, and served Portland Public Schools as a program administrator in special education.
Brenda leads the Office of Student Support Services, whose core purpose centers on supporting students and school communities with essential wraparound services, supports and resources. She earned a Bachelor of Science in Psychology from the University of Utah, and a Master of Education from Portland State University.