Student Representative Francesca (Frankie) Silverstein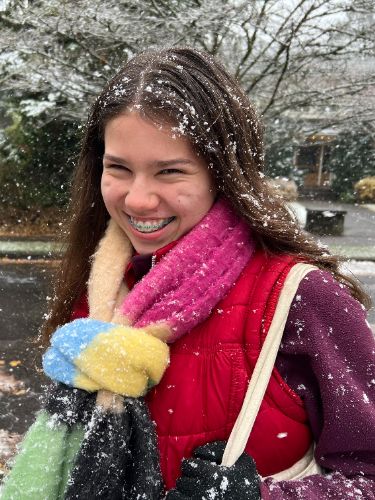 Student Representative
Francesca (Frankie) Silverstein
Current Term: 07/2023-06/2024
Francesca "Frankie" Silverstein is a current junior at Franklin High School, previously attending Mt. Tabor Middle School and Glencoe Elementary School. She has lived in Portland her whole life and the Board's work improving educational opportunities for Portland-area youth is especially meaningful to her. 
Frankie serves on the District Student Council, PPS' Policy Committee, and her school's Site Council, aiming to hold individuals and institutions accountable to equitable and student-centered decision-making. As Student Representative she hopes to continue this work, particularly through policy engagement and general student involvement. 


Frankie is a student-athlete, participating in soccer, swim, and as of last year golf. She also enjoys reading, 90s music like riot grrrl, watching bad rom-coms, and the outdoors. She encourages you to check out the Franklin Post at 
fhspost.com
!